477 N El Camino Real, Suite D304
Encinitas CA, United States | Directions

Where can I find laser acne treatment in San Diego?
Dr. Amanda Lloyd
at Skin & Vein Institute in San Diego, CA, is a Board-Certified Dermatologist with years of experience treating patients for numerous conditions. She offers multiple treatments for patients with a wide range of symptoms, including active acne and acne scarring.
Dr. Lloyd understands every patient's goals are different, and she'll work closely with you to understand your goals and needs. And help you to achieve the results you are after.

Laser acne treatment is a safe, effective treatment, and Dr. Lloyd specializes in using it to restore skin to make it appear healthier and more youthful. If you are interested in laser acne treatment, she will explain the process and answer any questions. Her goal is to have you informed and confident in your care every step of the way.

What is acne laser treatment?
Acne laser treatment refers to the use of focused light on the top layer of your skin, which breaks up scar tissue and generates healthy cells' growth. It can minimize the appearance of acne and potentially slow or reduce outbreaks.

The laser heats the top layer of your skin where acne or acne scars' visible signs occur. Your body then generates healthy tissue, which can appear smoother, reducing the appearance of scars.

Does acne laser treatment hurt?
Dr. Lloyd is a trained professional, and the use of lasers is a precise, focused treatment. She minimizes the discomfort felt by patients throughout any laser procedure with various techniques. If you do experience any pain, it is usually gone within an hour or two of your treatment. Dr. Lloyd will also work closely with you to mitigate any discomfort using several techniques at her disposal. Your comfort and safety are her top priority, and she'll review the different pain treatment options with you before beginning treatment so that you can feel confident in your care.

How should I prepare for acne laser treatment?
The treatment is fast and easy, and most patients can return to everyday life almost immediately. Before treatment, there is not much preparation needed. Dr. Lloyd will review the treatment in detail with you at your consultation.

Where can I get acne laser treatment?
Dr. Amanda Lloyd at the Skin & Vein Institute has years of experience treating acne and acne scars with acne laser treatment in San Diego, CA. Please book an appointment for a consultation with Dr. Lloyd today by emailing

[email protected]

or calling (760) 642-6674.
Call our office for more information
Back to Acne Page
Latest Blog Post
Meet
Dr.
Amanda Lloyd
DR. AMANDA LLOYD HAS BEEN SERVING HER PATIENTS MORE THAN 15 YEARS.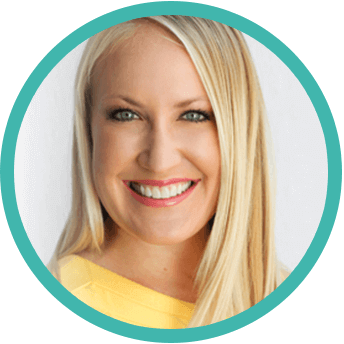 Board-Certified Dermatologist Dr. Amanda Lloyd has expertise ranging from cosmetic to cancerous. After completing her Bachelor's degree, Medical Degree and Dermatology residency, she established the Skin & Vein Institute in Encinitas, CA. She is an authority on cosmetic dermatology and injectables, laser therapies, venous disease treatments and skin cancer surgery with cosmetic reconstruction. Additional training with Mohs Surgery and cosmetic dermatology fellowship, many published articles and textbook chapters have enhanced her profile.
Dr. Lloyd's well-rounded approach to skin care, health, and appearance and membership in many dermatology associations have gained her respect among peers. She regularly lectures her peers at the dermatologic national meetings.
She has earned her patients trust as a dermatology authority who wants to make them look their best so they Look Stunning, Always.
Meet the Doctor