477 N El Camino Real, Suite D304
Encinitas CA, United States | Directions

Botox treatment in Encinitas, CA – how long does Botox last?
In the care of Board-certified dermatologist, Dr. Amanda Lloyd, Botox injections are a tailored treatment for aging. She designs a personalized plan to help patients in the Encinitas, CA area look younger and feel more confident by preventing and reducing wrinkles.

About the procedure
Botox is a neuromodulator – a purified protein that interrupts signals from nerves to muscles. Aesthetic use treats and prevents wrinkles by limiting muscle movement. The product is injected directly into the muscle, which causes the muscles to relax, so the skin is no longer repeatedly (or constantly) creased. The skin can then begin to recover and repair itself thus removing the wrinkle.

Precision in injecting is essential for smooth, youthful-looking skin without a frozen or artificial appearance. Dr. Amanda Lloyd is experienced in addressing the subtle nuances of both men's and women's features. She understands that every patient's anatomy is just a little different, and so are their goals. At Skin & Vein Institute, Botox is not a cookie-cutter procedure – it is individualized to meet your unique desires for facial appearance.

How long does Botox last?
Botox labeling indicates that the injections last four months. However, in Dr. Lloyd's clinical experience, results vary. It really depends on the individual being treated and what he or she wants to accomplish. For example:


If Botox is used to treat a deep wrinkle that has been present many years, it is important to be regimented about care. Consistent re-treatment is necessary to prevent the creasing motion from returning so that the skin can recover and eradicate the wrinkle.
The patient who wants Botox to smooth fine lines on the forehead, the injections can likely be less frequent.
Preventing wrinkles from forming also requires less frequent injections, depending on the patient's aesthetic goals.
The more consistent a patient is with their treatment the less strength the muscles have, therefore allowing the patient to receive less frequent injections, sometimes only once or twice a year to maintain their beautiful results.

Dr. Amanda Lloyd wants every patient to achieve the results they desire, so treatment is specifically designed with that in mind. This may involve just Botox injections alone, or in combination with dermal fillers, laser and light therapies, and other healthy skin rejuvenation techniques.

Reach your aesthetic goals to Look Stunning. Always. Call Skin & Vein Institute in Encinitas, CA at (760) 642-6674 or email us at

[email protected]

. In an unhurried consultation, the doctor will answer your questions about Botox injections, what to expect during and after treatment, and how long results will last.
Back to Botox Page
Latest Blog Post
Meet
Dr.
Amanda Lloyd
DR. AMANDA LLOYD HAS BEEN SERVING HER PATIENTS MORE THAN 15 YEARS.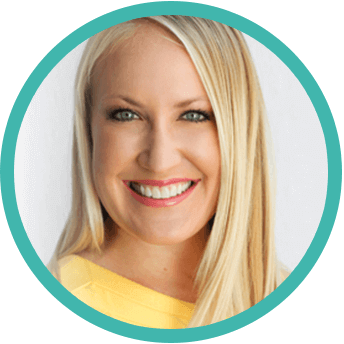 Board-Certified Dermatologist Dr. Amanda Lloyd has expertise ranging from cosmetic to cancerous. After completing her Bachelor's degree, Medical Degree and Dermatology residency, she established the Skin & Vein Institute in Encinitas, CA. She is an authority on cosmetic dermatology and injectables, laser therapies, venous disease treatments and skin cancer surgery with cosmetic reconstruction. Additional training with Mohs Surgery and cosmetic dermatology fellowship, many published articles and textbook chapters have enhanced her profile.
Dr. Lloyd's well-rounded approach to skin care, health, and appearance and membership in many dermatology associations have gained her respect among peers. She regularly lectures her peers at the dermatologic national meetings.
She has earned her patients trust as a dermatology authority who wants to make them look their best so they Look Stunning, Always.
Meet the Doctor