477 N El Camino Real, Suite D304
Encinitas CA, United States | Directions

Dr. Amanda Lloyd Explains how Botox works to minimize lines and wrinkles
As

a commonly requested cosmetic procedure, Botox is used to address fine lines and wrinkles. When injected into areas of the face, fine lines and wrinkles are softened minimizing their appearance. In Encinitas, CA, Board-certified dermatologist Dr. Amanda Lloyd offers a number of anti-aging treatments including Botox to minimize the signs of aging.

Botox treatments are often the first place patients start when they are considering improving their skin and appearance. The frown lines between the eyes, the forehead wrinkles, and the lines around the eyes are often the first areas that start to show the signs of aging. Botox is a safe, effective way to improve these wrinkles.


How Botox treatment works
Botox is a neuromodulator derived from the bacterium Clostridium botulinum which acts by relaxing the muscles so that the skin has time to recover. The reason we get permanent lines in our skin is that the muscles of facial expressions are constantly moving which results in creases in the skin.

With time our skin becomes damaged by the sun and various environmental factors so that the skin is unable to recover and rejuvenate itself from the creases caused by the muscles. Therefore, Botox is used to gently relax the muscles so that the skin is given time to recover and repair itself making the crease in the skin no longer apparent.

Botox is both prevention and treatment. If you do not have wrinkles at rest, Botox can be used to relax the muscles so that the skin is not creased as forcefully as it is without Botox in place, thus, preventing the formation of wrinkles. Additionally, it can be used to treat wrinkles that are already there at rest in the same manner of relaxing the muscles so that the skin can recover.

Often times patients are hesitant to have Botox the first time because the thought of having a toxin injected is scary and unfamiliar. The neuromodulator used to cause the relaxation of the muscles is degraded just like the natural substance in your body that causes the muscles to relax. Therefore, Botox is out of your muscles typically within four months of the injection. This is both good and bad because if you like the results, repeated injections are required. However, if you do not like the results, then the Botox is completely out of your muscles and it is no longer in your system.
Qualified patients
Botox is used to help open up the central face, relax those lines, and give you a happier, more awake appearance. Patients often ask, "what is the best age to start or do Botox?" That depends on the person's skin and how effective they have been with sun protection. Botox is successful for both men and women. Some patients start preventative treatments as early as their twenties in hopes of avoiding deeper wrinkles. Others start later when wrinkles have fully developed. There is no right age. Botox still works to relax the muscles and smooth wrinkles, regardless of age.

Botox injections are easily tolerated. The entire procedure is over within 10-15 minutes and you can walk out of the office with little evidence of a treatment. There are very few side effects of Botox. Occasionally, there is bruising which can be treated with a laser if it does happen. More rarely, there can be something called ptosis, which is drooping of the eyelid. This can be treated with topical medication if it does happen. Rest assured, in Dr. Lloyd's hands this is extremely rare and, it does go away since the Botox is metabolized by the body and is not permanent.

Botox often becomes one of Dr. Lloyd's patients' favorite treatments because it is safe, effective, and gives you a natural, youthful appearance. You will look well-rested after your treatments. Although commonly used in the upper portion of the face, Botox can also be used for the following purposes:


Around the mouth to help turn up the corners of the mouth
Along the neck to relax the lines of the neck
In the lower face to contour the shape of the jaw.
Dr. Lloyd is an expert injector and teaches other doctors how to inject Botox. For information call (760) 642-6674 or email

[email protected]

.



Call our office for more information
More Botox Related Articles
Back to Botox Page
Read What Our Patients are Saying
Meet
Dr.
Amanda Lloyd
DR. AMANDA LLOYD HAS BEEN SERVING HER PATIENTS MORE THAN 15 YEARS.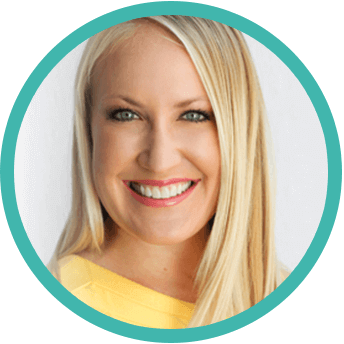 Board-Certified Dermatologist Dr. Amanda Lloyd has expertise ranging from cosmetic to cancerous. After completing her Bachelor's degree, Medical Degree and Dermatology residency, she established the Skin & Vein Institute in Encinitas, CA. She is an authority on cosmetic dermatology and injectables, laser therapies, venous disease treatments and skin cancer surgery with cosmetic reconstruction. Additional training with Mohs Surgery and cosmetic dermatology fellowship, many published articles and textbook chapters have enhanced her profile.
Dr. Lloyd's well-rounded approach to skin care, health, and appearance and membership in many dermatology associations have gained her respect among peers. She regularly lectures her peers at the dermatologic national meetings.
She has earned her patients trust as a dermatology authority who wants to make them look their best so they Look Stunning, Always.
Meet the Doctor