477 N El Camino Real, Suite D304
Encinitas CA, United States | Directions

CoolTouch CTEV treats varicose veins comfortably in Encinitas, CA
If you suffer from varicose veins, you are not alone. In fact, varicose veins plague over 50% of the US population, including both men and women. Unfortunately, varicose veins are mostly genetic and therefore, not much can be done to prevent varicose veins. The good news is that advances in medicine and technology have led to the development of much less invasive, easier to handle procedures that can be done to treat the unsightly and uncomfortable varicose veins. At the
Skin & Vein Institute
in
Encinitas, CA
, Dr. Amanda Lloyd offers
CoolTouch CTEV laser treatment
to help you get back to your healthy lifestyle without the pain associated with varicose veins.
Symptoms of varicose veins
The symptoms of varicose veins are fairly non-specific, and include:
Aching in the legs
Pain in the legs
Heaviness in the legs
A swelling or burning sensation
Itching
Visible blue bulgung veins in your legs
Skin discoloration around the ankles
Ulceration of the skin at the ankles
Benefits of treating varicose veins
If left untreated, varicose veins can progress and lead to a breakdown in the skin around the ankles, so we recommend that if you suffer from varicose veins, that you undergo treatment. Removing a varicose vein is beneficial to your health because prior to treatment, the vein is not functioning properly and allows blood to remain stagnant and pool in your legs. By having your body naturally remove the vein through varicose vein treatment, the blood is shunted into the normal system of veins and allowed back to the heart. Therefore, removing the vein improves your circulation and your overall health because your circulation is improved, and blood is not pooling in your legs. The decreased efficiency of the circulatory system is what generates those negative symptoms that you can experience, such as pain or achiness in your legs.


How laser treatment works
The old method for treating varicose veins is a surgical procedure called venous stripping, which typically requires general anesthesia and incisions to access the vein in your leg. Fortunately, venous stripping is no longer needed and a laser can be used instead. The laser is used to heat the vein from the inside, and afterwards, your body naturally takes the vein away all on its own. General anesthesia is not required, you are awake the entire time, the vein is numbed locally and you have to walk for an hour afterwards, so there is minimal "downtime."

The laser that is used to treat varicose veins is called CoolTouch CTEV. It is a 1320 nm laser, which selectively targets the water in the vein wall. This allows for the vein wall to become sticky, and then after the treatment, you wear compression stockings that work with the tissues surrounding the vein to push the vein walls together. This causes your body to naturally take away the vein so that it's no longer present to cause problems. The result is that the blood that was once pooling in that vein is shunted into the normal veins, so that your circulatory system is restored to a more normal state.


What to expect with laser treatment
Laser treatment for varicose veins is an outpatient procedure, meaning that a hospital stay is not required, and you are not required to undergo general anesthesia. It takes about an hour of your time, and it's as simple as starting an IV.

During the procedure, you are awake the entire time. Once you are comfortable and relaxed, the IV is started, and the laser is introduced through the IV. A numbing agent is applied so you are completely comfortable, and then the laser is fired, which results in heating of the vein wall. This stimulates your body to naturally take away the vein.

There is little downtime after the procedure. You are required to walk for an hour after your treatment, which helps improve the circulation in your legs. The procedure is well-tolerated by patients and is done with ultrasound guidance to monitor every step of the procedure. It has an excellent success rate and patients' legs feel much better after the procedure, so they can resume their active, healthy lifestyle.

If you are tired of dealing with the appearance or discomfort of varicose veins, call the Skin & Vein Institute in Encinitas to learn more about CoolTouch CTEV laser treatment. Dr. Amanda Lloyd is certified by the American Board of Venous and Lymphatic Medicine to treat veins and is here to answer your questions and help you get back to feeling your best. Our office can be reached at (760) 642-6674. Call us today! Or email us at

[email protected]
Call our office for more information
Back to CoolTouch CTEV Page
Latest Blog Post
Meet
Dr.
Amanda Lloyd
DR. AMANDA LLOYD HAS BEEN SERVING HER PATIENTS MORE THAN 15 YEARS.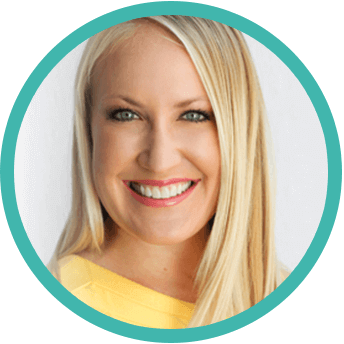 Board-Certified Dermatologist Dr. Amanda Lloyd has expertise ranging from cosmetic to cancerous. After completing her Bachelor's degree, Medical Degree and Dermatology residency, she established the Skin & Vein Institute in Encinitas, CA. She is an authority on cosmetic dermatology and injectables, laser therapies, venous disease treatments and skin cancer surgery with cosmetic reconstruction. Additional training with Mohs Surgery and cosmetic dermatology fellowship, many published articles and textbook chapters have enhanced her profile.
Dr. Lloyd's well-rounded approach to skin care, health, and appearance and membership in many dermatology associations have gained her respect among peers. She regularly lectures her peers at the dermatologic national meetings.
She has earned her patients trust as a dermatology authority who wants to make them look their best so they Look Stunning, Always.
Meet the Doctor