477 N El Camino Real, Suite D304
Encinitas CA, United States | Directions

COVID-19 Policy
At Skin & Vein Institute, we pay maximum attention to the safety and wellbeing of our patients and staff. Thus, we have taken every measure possible to ensure the safety of patients while minimizing the risk to our healthcare team. Our COVID-19 policy comprises:
Rescheduling the appointments of patients who have displayed COVID-19 symptoms – fever, cough, sneezing, shortness of breath, or diarrhea - or been exposed to a COVID-19 patient within the last 14 days.
In accordance with CDC and health authority recommendations, all patients are required to wear a surgical or cloth mask, bandana, or scarf over their mouth and nose while they are in our office. Please do not wear masks with valves. Please note that we are unable to provide masks to patients. All patients should sanitize their hands upon entering the premises.
Limiting guests accompanying patients unless absolutely necessary, for instance, if the patient is a minor or requires assistance. Apart from caregivers, other guests should wait outside the office.
Patients are strongly encouraged to complete the check-in paperwork online prior to their appointment so that the time spent in the lobby can be reduced.
To adhere to social distancing protocol, we request patients to stay six feet from each other and our staff at all times unless an examination requires closer contact. Our lobby capacity has also been limited with chairs placed further apart.
All staff members wear protective gear including masks, gloves, and face shields. All patient rooms are disinfected between appointments and all high-touch surfaces are sanitized throughout the day.
Please call
(760) 452-2080
or email
[email protected]
should you have any questions or concerns regarding our COVID-19 policy, or did not receive the link. We appreciate your understanding and cooperation.
Latest Blog Post
Meet
Dr.
Amanda Lloyd
DR. AMANDA LLOYD HAS BEEN SERVING HER PATIENTS MORE THAN 15 YEARS.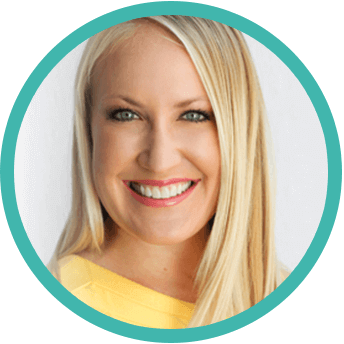 Board-Certified Dermatologist Dr. Amanda Lloyd has expertise ranging from cosmetic to cancerous. After completing her Bachelor's degree, Medical Degree and Dermatology residency, she established the Skin & Vein Institute in Encinitas, CA. She is an authority on cosmetic dermatology and injectables, laser therapies, venous disease treatments and skin cancer surgery with cosmetic reconstruction. Additional training with Mohs Surgery and cosmetic dermatology fellowship, many published articles and textbook chapters have enhanced her profile.
Dr. Lloyd's well-rounded approach to skin care, health, and appearance and membership in many dermatology associations have gained her respect among peers. She regularly lectures her peers at the dermatologic national meetings.
She has earned her patients trust as a dermatology authority who wants to make them look their best so they Look Stunning, Always.
Meet the Doctor