477 N El Camino Real, Suite D304
Encinitas CA, United States | Directions

Tips for Finding a Great Dermatologist
W

hether you want to get rid of acne or you are curious about your options for anti-aging, choosing a dermatologist requires thought and effort. Paying attention to specific guidelines can help you find a doctor you can trust with your skin. For patients in Encinitas, CA, and the surrounding area, Board-Certified dermatologist Dr. Amanda Lloyd offers tips for finding a good dermatologist.


What is a dermatologist?
A dermatologist is an expert in the problems, conditions, and appearance of the skin. Dermatology is the area of medicine concerned with the diagnosis and treatment of the skin, hair, and nails. Realistically, anyone benefits from seeing a dermatologist. At some point, nearly everyone has a skin problem that requires medical attention. A dermatologist can help control acne, improve the appearance of the skin, prevent skin cancer, and much more. Choosing a dermatologist is an important decision particularly if you already have a skin condition.

Not all dermatologists are created equal. Putting your face and skin into someone else's hands requires a great deal of trust. Finding a dermatologist who suits your needs is often a difficult experience. The best way to find a dermatologist is to do your research first. Consider getting a list of referrals from your primary care physician. Talk to friends and find out who they go to, what they like and do not like, and what their experiences have been. Research the credentials, training, and experience of each dermatologist on your list. Look at the dermatologists' websites to see what service each particular dermatologist offers. Then, schedule an office visit and meet your dermatologist.


Certification, credentials and experience are important.
Many dermatologists or dermatology centers claim to be or promote themselves as skin specialists without having a background or training in the health of the skin. When evaluating dermatologists you want to make sure they are Board-Certified in dermatology. This means the dermatologist went to school specifically for dermatology and therefore is specially trained in the field of dermatology. If you go to someone other than a Board-Certified dermatologist, it is possible that you will not be receiving the very best care as the skin is a very complex organ. It is the largest and most visible organ of your body. The skin reflects the health of the body and acts as a barrier against bacteria and injury. It also is your face and most outward appearance to the world. Without the specialized training in the care of the skin, one is unaware of all the conditions that can affect the skin.

To receive the very best care, it is important to see a Board-Certified Dermatologist. You can find out if a dermatologist is Board-Certified by looking on his/her website, calling and asking, or speaking directly with the dermatologist.


Additionally, you want to look for a dermatologist who is interested in or who specializes in your area of need. Some dermatologists only do medical dermatology; whereas, other dermatologists like Dr. Lloyd specialize in a wide range of dermatologic services. Dr. Lloyd does both medical dermatology, surgical and cosmetic dermatology. She spent extra time after her residency learning the ins and outs of laser treatments, cosmetic treatments, Mohs surgery and cosmetic reconstruction as well as the treatment of venous disease. These treatments make the skin healthy and improve your appearance so you look fresh and relaxed in a natural way. Dr. Lloyd's goal is to have you look like the best version of yourself and look as natural as possible.

Experience is important when it comes to the appearance or health of your skin. The more experience a dermatologist has with the condition you have or the procedure you are seeking, the better your results will be.

If you are going to have a procedure like Mohs surgery done, it is also important to make sure that the dermatologist has had training in the procedure. Mohs surgery is a microscopically controlled procedure to treat skin cancer. It involves removing the cancer in a manner that preserves the most normal tissue possible and reconstructs the area a pleasing manner. Dr. Lloyd spent many months after residency learning Mohs surgery and is adept at both the surgical aspect of Mohs surgery and at the reconstructive aspect.

Dr. Lloyd is excited to meet you as her next patient. Contact our office for more information and to schedule your appointment. Call (760) 642-6674 or email

[email protected]

.



Call our office for more information
Featured Articles
Back to Home Page
Latest Blog Post
Meet
Dr.
Amanda Lloyd
DR. AMANDA LLOYD HAS BEEN SERVING HER PATIENTS MORE THAN 15 YEARS.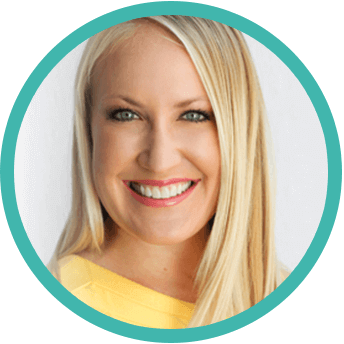 Board-Certified Dermatologist Dr. Amanda Lloyd has expertise ranging from cosmetic to cancerous. After completing her Bachelor's degree, Medical Degree and Dermatology residency, she established the Skin & Vein Institute in Encinitas, CA. She is an authority on cosmetic dermatology and injectables, laser therapies, venous disease treatments and skin cancer surgery with cosmetic reconstruction. Additional training with Mohs Surgery and cosmetic dermatology fellowship, many published articles and textbook chapters have enhanced her profile.
Dr. Lloyd's well-rounded approach to skin care, health, and appearance and membership in many dermatology associations have gained her respect among peers. She regularly lectures her peers at the dermatologic national meetings.
She has earned her patients trust as a dermatology authority who wants to make them look their best so they Look Stunning, Always.
Meet the Doctor