477 N El Camino Real, Suite D304
Encinitas CA, United States | Directions

Are you battling hair loss? Learn about hair growth options for women in Encinitas, CA
W
hether you are a man or a woman, hair loss at any age can be upsetting and may affect your self-confidence in your work, home, and social life. Hair loss can occur due to multiple medical reasons, or could be a result of what is called female pattern baldness due to genetics. Dr. Amanda Lloyd at the
Skin & Vein Institute
in
Encinitas, CA
is experienced in helping
women
determine the cause for their hair loss. She can work with you to keep the hair you have and, for certain conditions, even help you generate new
hair growth
.
Medical reasons for hair loss
There are multiple reasons why hair loss occurs. The most common medical reason why women experience hair loss is low iron. Women are particularly susceptible to iron deficiencies due to blood loss during menstruation, but you may also be low in iron due to other reasons such as insufficient iron in your diet, the inability to properly absorb iron from your food, or pregnancy.

Thyroid problems can also lead to hair loss. Both overactive and underactive thyroids can cause the loss of hair, as well as an autoimmune condition that affects your thyroid called Hashimoto's Disease. Several other autoimmune disorders can also lead to hair loss such as scleroderma, lupus, and celiac disease.

When you are under intense stress, either emotional or physical, you may also experience reduced hair growth and the temporary loss of hair. The stress on your body causes your hair to enter a resting phase and shed more rapidly than usual.

In addition to being experts in skin conditions, board-certified dermatologists specialize in the treatment of hair and scalp conditions and can help diagnose any medical conditions that are causing your hair loss. When the underlying condition has been treated, the new hair growth process can start so your natural head of hair will begin to be restored.

Hair loss due to genetics
While there are many medical conditions that can lead to hair loss, the majority of women with hair loss have female pattern baldness, which is usually due to genetics. Research is underway to determine how to treat this condition, but unfortunately, if you have genetic female pattern baldness, there are not currently many treatment options to help you regrow your hair. However, your dermatologist can work with you to maintain the hair that you have, and there are a few things that you can do in your day-to-day routine to help.

A board-certified dermatologist can help you rule out medical reasons for hair loss, so it is important to see your dermatologist first to make sure that an underlying condition isn't causing the issue. If genetics are the reason for your hair loss, these are some things you can do to help maintain the hair you have:


Be gentle to your hair. Refrain from using chemicals, hair dyes, bleaches, or other harsh treatments on your hair.
Don't overdo it with heat. Excessive use of blow dryers, flat irons, and curling irons can damage your hair and increase hair loss.
Reduce the color contrast between your scalp and hair. One of the most common reasons that hair loss is so apparent is the large contrast between the hair and scalp color. Powders are available that can be used to help minimize the color contrast between your hair and scalp. These can be placed in your part and stay on the scalp to decrease the appearance of hair loss.
Talk to your dermatologist about supplements and medications. Your dermatologist can talk with you about which supplements may help with both nail and hair strength. There are also pharmacologic treatments available, such as minoxidil and finasteride, which can help some people maintain the hair they have.
Call us to discuss your hair growth options today
The most important thing in your day-to-day routine is to be gentle with your hair and take care of your overall health. It is also important to work with your dermatologist to make sure you don't have any underlying medical conditions that are causing your hair to thin or fall out.

Several safe and effective prescription medications, both oral and topical, are available to stop your hair loss and start new hair growth. The Skin & Vein Institute in Encinitas, CA is here to help. If you would like to discuss your hair loss, please give us a call at (760) 642-6674 and Dr. Amanda Lloyd would love to talk with you. Dr. Lloyd has been providing care for her patients for over 15 years and is committed to helping you look and feel your best.



Call our office for more information
Back to Hair Loss Page
Latest Blog Post
Meet
Dr.
Amanda Lloyd
DR. AMANDA LLOYD HAS BEEN SERVING HER PATIENTS MORE THAN 15 YEARS.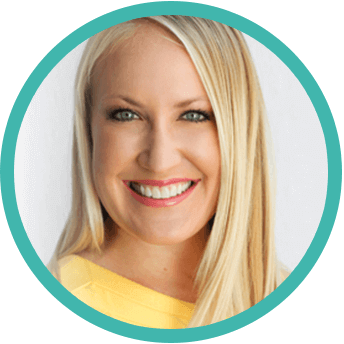 Board-Certified Dermatologist Dr. Amanda Lloyd has expertise ranging from cosmetic to cancerous. After completing her Bachelor's degree, Medical Degree and Dermatology residency, she established the Skin & Vein Institute in Encinitas, CA. She is an authority on cosmetic dermatology and injectables, laser therapies, venous disease treatments and skin cancer surgery with cosmetic reconstruction. Additional training with Mohs Surgery and cosmetic dermatology fellowship, many published articles and textbook chapters have enhanced her profile.
Dr. Lloyd's well-rounded approach to skin care, health, and appearance and membership in many dermatology associations have gained her respect among peers. She regularly lectures her peers at the dermatologic national meetings.
She has earned her patients trust as a dermatology authority who wants to make them look their best so they Look Stunning, Always.
Meet the Doctor