477 N El Camino Real, Suite D304
Encinitas CA, United States | Directions

How to find a Good Dermatologist who Provides Botox Treatment
N
oticing the effects of aging on your face and skin is no fun. The lines that didn't use to be there, the little creases that no longer go away when you relax your face, the change in pigmentation and overall radiance can feel overwhelming and frustrating. It can lead to patients in or near San Marcos, California, quickly searching for a dermatologist who provides various services, including cosmetic and medical treatments.
If you're looking for a new dermatologist or have never visited a dermatologist before, you may not know where to start. The internet can produce too many results to know what to do with. Below are several tips for finding the right dermatologist for you:


Ask for referrals. Chances are you have a friend or relative who has great skin. Find out who their dermatologist is and what they love about the practice. You trust your friends with referrals for stylists, family care doctors, and dentists, so why not turn to them with a request for a dermatologist referral?
Learn more about the practice. Find out about the physician and the team. Do they have a good combination of experience and utilization of new technology? Ask to see a patient portfolio or to hear from other patients. Further, please find out more about the rest of the team and the services they offer. Is your need strictly cosmetic or medical as well? Ideally, you will want to find a dermatologist you can trust with your medical and cosmetic conditions.
Think about location. You may only need to visit the dermatologist once a year for an annual check. Or you may find yourself scheduling more frequent treatments to erase fine lines and wrinkles. If this is the case, a location close to your home or office will be necessary. Trust. Maybe the most significant factor in finding a dermatologist is whether you feel comfortable asking any question – even ones that feel embarrassing. Your dermatologist should take the time to talk with you about your concerns, answer all of your questions, and never make you feel rushed or unimportant.
If you're looking for a new dermatologist, call Dr. Amanda Lloyd at Skin and Vein Institute at (760) 452-2080 or email

[email protected]

.



Call our office for more information
Featured Articles
Back to Home Page
Latest Blog Post
Meet
Dr.
Amanda Lloyd
DR. AMANDA LLOYD HAS BEEN SERVING HER PATIENTS MORE THAN 15 YEARS.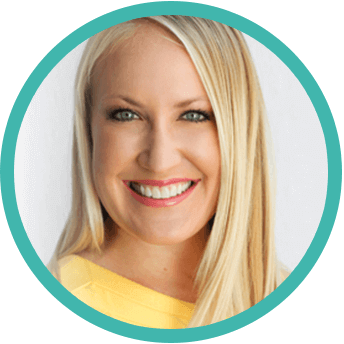 Board-Certified Dermatologist Dr. Amanda Lloyd has expertise ranging from cosmetic to cancerous. After completing her Bachelor's degree, Medical Degree and Dermatology residency, she established the Skin & Vein Institute in Encinitas, CA. She is an authority on cosmetic dermatology and injectables, laser therapies, venous disease treatments and skin cancer surgery with cosmetic reconstruction. Additional training with Mohs Surgery and cosmetic dermatology fellowship, many published articles and textbook chapters have enhanced her profile.
Dr. Lloyd's well-rounded approach to skin care, health, and appearance and membership in many dermatology associations have gained her respect among peers. She regularly lectures her peers at the dermatologic national meetings.
She has earned her patients trust as a dermatology authority who wants to make them look their best so they Look Stunning, Always.
Meet the Doctor