477 N El Camino Real, Suite D304
Encinitas CA, United States | Directions

Find results with long-lasting Juvéderm Ultra XC in Encinitas
J
uvéderm Ultra XC is your secret weapon to reduce lip lines and achieve fuller, poutier lips. This long-lasting treatment can give your lips the boost they need to enhance your seductive smile. If you are searching for "
Juvéderm Ultra XC
near me," look no further.
Dr. Lloyd
offers long-lasting Juvéderm Ultra XC for patients in the Encinitas area.
Lip thinning is a natural process
As you age, your body begins to produce less collagen, and it is no longer able to keep up with collagen loss. Other parts of your face may start to droop or wrinkle, and your lips will begin to thin a little more each year. You may begin to notice lip lines around your mouth, as well. UV exposure can speed the process along, and wearing an SPF rated lip balm or lipstick can help your lips keep their shape longer.

Juvéderm Ultra XC is a safe, effective treatment for thin lips and lip lines. Allergic reactions are very rare, and Dr. Lloyd has the experience necessary to create natural results, avoiding those duck lips. Patients can schedule follow up appointments every 12 to 18 months to maintain plump, youthful lips for years to come.
A quick appointment with fast results
During your appointment, Dr. Lloyd will inject your lips with a dermal filler gel made from hyaluronic acid and a mild anesthetic. It is not a chemical injection like Botox. Hyaluronic acid is a natural component in your lips that provides the support to give your lips their shape, Thus, your body is unlikely to react to it poorly. Since it is something we already have in our bodies, there's a natural eraser that breaks it down over time.

Treatment time is finished in 30 minutes or less, and you will be able to leave the office with smooth, plump lips proven to last up to a year. Because dermal fillers take time to soften and settle in your lips, you won't see the full results of your treatment for about 1-4 weeks.

In some cases, you may experience mild bruising or redness, but it typically clears up quickly for a subtle, youthful change in your appearance. There is minimal down time for treatment with Juvéderm Ultra XC, and you can resume regular activity as soon as you leave the office.


Lip rejuvenation with Juvéderm produces lush lips while maintaining harmony with the rest of your face, and the treatment is designed to minimize pain and discomfort during and after the injection. Most people will not feel any pain after their injection, but a few may experience some soreness, which can be treated with an ice pack at home.
A youthful look without surgery
Patients who receive plastic surgery often have to wait months before they see the full benefits, and bruising and swelling can take weeks to subside. Dr. Lloyd offers Juvéderm fillers because they are cost-effective, and provide quick results for her patients.

Dr. Lloyd has over 15 years of experience serving patients in all aspects of dermatology. Contact our office, the Skin & Vein Institute at (760) 642-6674 to set up an appointment for naturally lush lips with long-lasting Juvéderm Ultra XC in Encinitas.
Call our office for more information
Back to Juvéderm Ultra XC Page
Latest Blog Post
Meet
Dr.
Amanda Lloyd
DR. AMANDA LLOYD HAS BEEN SERVING HER PATIENTS MORE THAN 15 YEARS.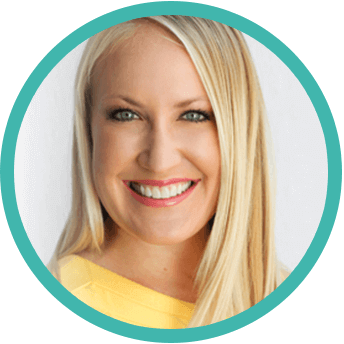 Board-Certified Dermatologist Dr. Amanda Lloyd has expertise ranging from cosmetic to cancerous. After completing her Bachelor's degree, Medical Degree and Dermatology residency, she established the Skin & Vein Institute in Encinitas, CA. She is an authority on cosmetic dermatology and injectables, laser therapies, venous disease treatments and skin cancer surgery with cosmetic reconstruction. Additional training with Mohs Surgery and cosmetic dermatology fellowship, many published articles and textbook chapters have enhanced her profile.
Dr. Lloyd's well-rounded approach to skin care, health, and appearance and membership in many dermatology associations have gained her respect among peers. She regularly lectures her peers at the dermatologic national meetings.
She has earned her patients trust as a dermatology authority who wants to make them look their best so they Look Stunning, Always.
Meet the Doctor