477 N El Camino Real, Suite D304
Encinitas CA, United States | Directions

Encinitas, CA patients discover non-surgical Kybella injections to treat the double chin
Have you noticed a fullness under your chin while talking on FaceTime or while taking a selfie? Due to our advanced technology, we notice the area under our chins more and have found it can create an unattractive profiles. Fortunately, in Encinitas, CA, Dr. Amanda Lloyd offers Kybella injections to treat this double chin.
Kybella, is deoxycholic acid, and treatment with it under the chin is revolutionary. It is a natural substance, as it is the same substance our gall bladder uses to dissolve the fat we eat. It however, dissolves the fat under the chin creating a more well-defined jawline and contoured neck. Kybella is certainly your best option for the treatment of the double chin as it is the least invasive and is effective. Alternative treatments include liposuction and a surgical neck lift both with increased risk, cost and downtime when compared to Kybella.

How it works
The fullness under the chin is due to the deposition of fat. This fat is present due to genetic and lifestyle factors. Kybella dissolves the fat therefore creating a more well defined angle of the jaw or neck-chin junction.

Treatment with Kybella is a stepwise process. You will have your first treatment and will start to notice results in 6-8 weeks. At 8 weeks, you will have a second injection session where the results are further enhanced. Occasionally, patients need a second round of injections which occur two months from the last injection.

What to expect
There is minimal to no downtime with Kybella injections. Immediately after the injections there is a warm sensation in the neck that resolves after about 30 minutes. During the first week post injection, you will notice your neck more when you turn your head as the fat is being liquified and taken out of your body. This feeling resolves within a week and is most noticeable to you.

Dr. Lloyd is an expert injector in Kybella. She understands the mechanism of action and how to contour each person's jawline depending on their desired results and needs. She will work with you to create the best result so that you Look Stunning. Always.

If you are looking to improve your selfie and recreate the junction between your chin and your neck, Kybella is the non-invasive, non-surgical treatment for you. (760) 642-6674
Back to Kybella Home Page
Latest Blog Post
Meet
Dr.
Amanda Lloyd
DR. AMANDA LLOYD HAS BEEN SERVING HER PATIENTS MORE THAN 15 YEARS.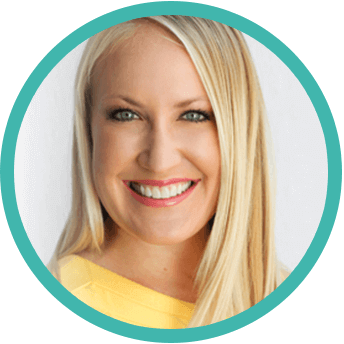 Board-Certified Dermatologist Dr. Amanda Lloyd has expertise ranging from cosmetic to cancerous. After completing her Bachelor's degree, Medical Degree and Dermatology residency, she established the Skin & Vein Institute in Encinitas, CA. She is an authority on cosmetic dermatology and injectables, laser therapies, venous disease treatments and skin cancer surgery with cosmetic reconstruction. Additional training with Mohs Surgery and cosmetic dermatology fellowship, many published articles and textbook chapters have enhanced her profile.
Dr. Lloyd's well-rounded approach to skin care, health, and appearance and membership in many dermatology associations have gained her respect among peers. She regularly lectures her peers at the dermatologic national meetings.
She has earned her patients trust as a dermatology authority who wants to make them look their best so they Look Stunning, Always.
Meet the Doctor