477 N El Camino Real, Suite D304
Encinitas CA, United States | Directions

Achieve or Restore Ideal Skin with Laser Dermatology in San Diego, CA
T
he impact of the natural aging process on your skin can hit you all at once or slowly over time. Either way, these changes can hurt your self-confidence. Wrinkles, redness, brown spots, broken veins, and various other issues can start to wear us down, and many people want a fresh start.
Laser Dermatology offers a kind of "reset" for patients looking to fight accumulating imperfections. Dr. Amanda Lloyd provides professional guidance and laser dermatology treatments to patients living in or near San Diego, CA. She has many years of expertise working with patients of all ages and will listen to your objectives and work with you to develop a treatment plan tailored to your specific needs.


Subtle, Effective Laser Treatments for Your Skin
As there is a wide range of imperfections that can affect your skin, there is also a broad collection of laser dermatology treatments. Dr. Lloyd can use lasers to treat a large number of issues, including:


Blemishes
Broken Blood Vessels
Fine wrinkling
Pigmentation Irregularities
Crepiness of the skin
Red spots
Brown spots
Whatever your goals, Dr. Lloyd will talk you through the options available, never pushing unnecessary treatment. She will be your partner and help you develop a treatment plan to get the results you need.

Lasers are an incredible technology that allows Dr. Lloyd to treat the skin with remarkable precision helping her target problem areas without damaging healthy tissue. Dr. Lloyd will work with you to understand your treatment and any preparation you may need to do or at-home care that you may require following the procedure. However, many treatments require no downtime, meaning you can immediately get back to everyday life after treatment.

Patients living in or near San Diego, CA, can call or email Dr. Amanda Lloyd at the Skin & Vein Institute to learn about the variety of laser dermatology treatment options. At the consultation, you will go over your goals, and Dr. Lloyd will present the options available to you. Collectively, you will design a plan that works for you.

Call the Skin & Vein Institute today for an appointment at (760) 642-6674 or email

[email protected]

.



Call our office for more information
More Laser Related Articles
Back to Laser Page
Latest Blog Post
Meet
Dr.
Amanda Lloyd
DR. AMANDA LLOYD HAS BEEN SERVING HER PATIENTS MORE THAN 15 YEARS.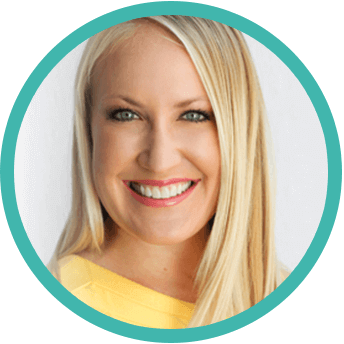 Board-Certified Dermatologist Dr. Amanda Lloyd has expertise ranging from cosmetic to cancerous. After completing her Bachelor's degree, Medical Degree and Dermatology residency, she established the Skin & Vein Institute in Encinitas, CA. She is an authority on cosmetic dermatology and injectables, laser therapies, venous disease treatments and skin cancer surgery with cosmetic reconstruction. Additional training with Mohs Surgery and cosmetic dermatology fellowship, many published articles and textbook chapters have enhanced her profile.
Dr. Lloyd's well-rounded approach to skin care, health, and appearance and membership in many dermatology associations have gained her respect among peers. She regularly lectures her peers at the dermatologic national meetings.
She has earned her patients trust as a dermatology authority who wants to make them look their best so they Look Stunning, Always.
Meet the Doctor