477 N El Camino Real, Suite D304
Encinitas CA, United States | Directions

Laser skin resurfacing treatment in Carlsbad for youthful skin
L
aser technology has seen incredible advancements, and the team at the Skin & Vein Institute offers patients in the Carlsbad area a full laser suite to provide clear, smooth skin for patients with all types of skin issues.
Dr. Amanda Lloyd
has extensive experience formulating individualized treatment methods to provide the best results for your skin tone and type.
Finding the best laser treatment for your skin type
Laser therapy offers incredible, long-term results for a wide variety of skin issues, including sun damage, laxity issues, lines and wrinkles, acne, scars, and spider or varicose veins. Laser therapy can also be used for irregular skin pigmentation, including freckles or age spots. If your skincare regime is falling short, you can come in for an evaluation with Dr. Lloyd. She will discuss your concerns with you and determine the best treatment for your condition.

While many lasers offer adjustable wavelengths, no one laser can provide precise results for everyone. That is why we have invested in an extensive laser suite for targeting different needs on your skin. Depending on your concerns and the treatment area, Dr. Lloyd may recommend one or a combination of:


What to expect from your treatment
Laser therapy uses thermal energy to heat skin cells, which causes contraction and stimulates your body's natural healing ability. This same energy can also break up pigmentation for evening out skin tone. Treatment time is relatively quick from 20 - 45 min, depending on the target area. The procedure is non-invasive, and discomfort is minimal, though your skin may be a little more sensitive afterward, and you should protect it from the sun for a day or so following treatment.

The number of treatments depends on the skincare goals, however, many patients are happy with one treatment every year or so. Over time, your collagen levels will boost for firmer, smoother skin with better texture and even color. You'll notice continued improvement throughout your treatment, and the results can last 3-5 years or longer with proper skincare. Dr. Lloyd will help you determine the best ways to care for your skin and reduce the effects of aging during your treatment.

To learn more about laser therapy, contact our office in Encinitas, CA, today at (760) 642-6674 or email us at

[email protected]

to schedule your initial consultation.



Call our office for more information
More Laser Related Articles
Back to Laser Page
Latest Blog Post
Meet
Dr.
Amanda Lloyd
DR. AMANDA LLOYD HAS BEEN SERVING HER PATIENTS MORE THAN 15 YEARS.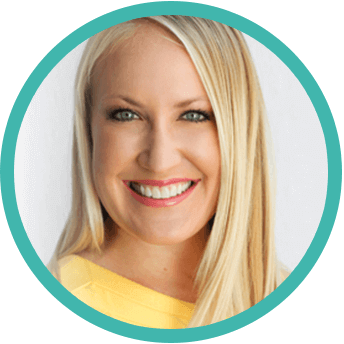 Board-Certified Dermatologist Dr. Amanda Lloyd has expertise ranging from cosmetic to cancerous. After completing her Bachelor's degree, Medical Degree and Dermatology residency, she established the Skin & Vein Institute in Encinitas, CA. She is an authority on cosmetic dermatology and injectables, laser therapies, venous disease treatments and skin cancer surgery with cosmetic reconstruction. Additional training with Mohs Surgery and cosmetic dermatology fellowship, many published articles and textbook chapters have enhanced her profile.
Dr. Lloyd's well-rounded approach to skin care, health, and appearance and membership in many dermatology associations have gained her respect among peers. She regularly lectures her peers at the dermatologic national meetings.
She has earned her patients trust as a dermatology authority who wants to make them look their best so they Look Stunning, Always.
Meet the Doctor