477 N El Camino Real, Suite D304
Encinitas CA, United States | Directions

Encinitas, CA dermatologist explains the types of laser skin treatments for radiant, healthy skin
In the world of cosmetic dermatology, there are multiple types of laser skin treatments on the market. It is often very overwhelming to patients to try to figure out exactly which laser they should use to meet their skin care goals because there are so many different choices out there. The good news is that if you go to a well-trained, board certified dermatologist that specializes in laser treatments, like
Dr. Amanda Lloyd
at the Skin & Vein Institute in Encinitas, CA, that burden is taken off of you! Instead, your main job is to tell your dermatologist what skin issues you'd like to address and your preferences for treating them. A qualified physician should then be able to guide you into choosing the correct laser to help you achieve your specific goals.
Types of lasers and skin issues that they target
Lasers are a wonderful and versatile skin treatment because they are able to target a wide variety of skin conditions, and most are non-invasive. In general, lasers can target three key things in your skin:


Redness
Brown spots
Water, which promotes collagen production to reduce fine lines and wrinkles
Redness
The first target is redness, which includes those little red dots that develop as you get older, the squiggly red vessels on your cheeks and/or nose, and the larger veins that can appear on the nose, cheeks, and legs. The laser targets these red areas by heating the oxyhemoglobin in the blood vessels, sticking the vessel walls together and then stimulating your body to take the small vessels away so that there is no more red and you have a clearer, more even complexion.
Brown spots
The second target is brown. It is beneficial to target brown when you are trying to reduce the number of brown spots on your face, arms, backs of your hands, neck, and chest. Basically anywhere that your skin has brown spots, a laser can be used to reduce them for a more clear, even complexion. The laser works by targeting the melanin, the brown pigment, that is in your skin. The laser heats the melanin and allows your body to take it away so that the brown is no longer visible.

Because you naturally have melanin throughout your skin, it is best to have the least amount of tan as possible when you are targeting brown spots. This provides the greatest amount of contrast between the unwanted brown spots and your baseline skin tone. If you have a lot of pigment in your skin, lasers can still be used to help remove your brown spots; however, your board certified dermatologist needs to choose the laser wisely so that it can differentiate the brown spots from your underlying skin tone.
Water
The third target is water. When lasers are used to target water, it results in heating of the dermis of the skin. The dermis is the second layer of our skin and it has all of the wonderful collagen and elastin that gives our skin the structure and support it needs. Heating the dermis of the skin results in collagen production, which is great for our skin because it helps to:


Decrease fine lines and wrinkles
Smooth the texture of your skin
Improve the pores of the skin and clear them out
Give your skin that bright, glowing hue that you've always wanted
Your customized laser therapy plan
In summary, the type of laser you need depends on your complexion goals: a laser that targets red, brown, or water. There are many lasers on the market each focused on one of these targets and it is up to your board certified dermatologist to make the correct decision. Many laser treatments are very beneficial for improving the tone, texture, and quality of the skin, but they need to be done in the right hands to provide the most optimal outcomes. When done right, your complexion can be much brighter and healthier, and it will make you Look Stunning. Always!

To learn more about laser therapies and which ones are right for your desired end results, call the Skin & Vein Institute in Encinitas, CA today at (760) 642-6674.

Done by dr lloyd



Call our office for more information
More Laser Related Articles
Back to Laser Page
Latest Blog Post
Meet
Dr.
Amanda Lloyd
DR. AMANDA LLOYD HAS BEEN SERVING HER PATIENTS MORE THAN 15 YEARS.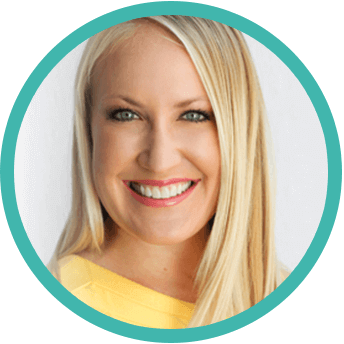 Board-Certified Dermatologist Dr. Amanda Lloyd has expertise ranging from cosmetic to cancerous. After completing her Bachelor's degree, Medical Degree and Dermatology residency, she established the Skin & Vein Institute in Encinitas, CA. She is an authority on cosmetic dermatology and injectables, laser therapies, venous disease treatments and skin cancer surgery with cosmetic reconstruction. Additional training with Mohs Surgery and cosmetic dermatology fellowship, many published articles and textbook chapters have enhanced her profile.
Dr. Lloyd's well-rounded approach to skin care, health, and appearance and membership in many dermatology associations have gained her respect among peers. She regularly lectures her peers at the dermatologic national meetings.
She has earned her patients trust as a dermatology authority who wants to make them look their best so they Look Stunning, Always.
Meet the Doctor