477 N El Camino Real, Suite D304
Encinitas CA, United States | Directions

Laser treatment for the face in Encinitas, CA – how does laser dermatology help?
Most people – both male and female – would like to maintain healthy, youthful-looking skin throughout life. Unfortunately, as time goes on, especially in the sunny climate of southern California, skin ages from sun exposure. Board-certified dermatologist, Dr. Amanda Lloyd recommends laser treatments for the face, neck and chest which are performed by the doctor herself to help combat the aging process at her Encinitas CA office.
How does the sun affect skin?
Collagen is a fibrous protein in the skin. It creates a meshwork that keeps the skin taut, and smooth. Ultraviolet light from the sun destroys collagen. Over time, reduced collagen allows skin to sag into wrinkles and folds. Meanwhile, sun exposure is also causing pigmentation changes – brown spots, red spots, and tiny visible blood vessels. Because youthful complexions usually have an even tone and texture, these irregularities add years to your face.

While high-quality creams and lotions are essential to a great skin maintenance regimen, they don't produce desired anti-aging results. The skin needs extra help to reverse the damage that has occurred over a lifetime.

How does laser dermatology help?
Lasers are one of the best modalities to combat signs of aging. Laser therapy works by targeting specific molecules in the skin with a focused wavelength of light.


Brown pigments to remove brown spots.
Red pigments, to eliminate red spots and blood vessels.
Water to stimulate the natural production of new collagen to reduce the depth and appearance of wrinkles.
Personal attention
Dr. Amanda Lloyd suggests laser treatments to refresh the skin and improve its tone and texture, for a healthy complexion throughout the year. Dr. Amanda Lloyd performs all of the laser treatments herself so your skin receives the very best care. Many laser therapies have minimal or no downtime, and enhance your unique beauty through natural skin rejuvenation processes.

She often recommends the gentle Clear + Brilliant treatments to achieve this result. However, it really depends on the patient's individual skin type. A personalized consultation is necessary to evaluate what is happening with your skin, and to determine the most beneficial treatment plan so that you Look Stunning. Always.

Laser dermatology helps to turn back the clock, restoring a younger appearance that helps you age gracefully. Your youthful glow starts with a call to Skin & Vein Institute in Encinitas, CA at (760) 642-6674 to learn more about laser treatment for the face or email us at

[email protected]

.
Back to Laser Page
Latest Blog Post
Meet
Dr.
Amanda Lloyd
DR. AMANDA LLOYD HAS BEEN SERVING HER PATIENTS MORE THAN 15 YEARS.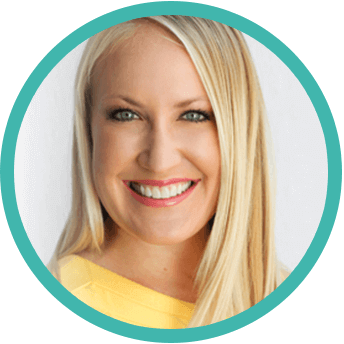 Board-Certified Dermatologist Dr. Amanda Lloyd has expertise ranging from cosmetic to cancerous. After completing her Bachelor's degree, Medical Degree and Dermatology residency, she established the Skin & Vein Institute in Encinitas, CA. She is an authority on cosmetic dermatology and injectables, laser therapies, venous disease treatments and skin cancer surgery with cosmetic reconstruction. Additional training with Mohs Surgery and cosmetic dermatology fellowship, many published articles and textbook chapters have enhanced her profile.
Dr. Lloyd's well-rounded approach to skin care, health, and appearance and membership in many dermatology associations have gained her respect among peers. She regularly lectures her peers at the dermatologic national meetings.
She has earned her patients trust as a dermatology authority who wants to make them look their best so they Look Stunning, Always.
Meet the Doctor