477 N El Camino Real, Suite D304
Encinitas CA, United States | Directions

Resigned to living with rosacea? Laser treatments available in Encinitas can transform your looks…and your outlook!
If
you're living with rosacea, you're not alone. Nearly 16 million Americans deal with this incurable, yet quite treatable, skin condition. That's about one in 20 people, according to
Medical News Today
. The number may be even higher since rosacea is often misdiagnosed.
A chronic, inflammatory skin disease that is easily mistaken for acne, eczema, or skin allergy, rosacea can be treated cosmetically and medically. When topical products don't do the trick, it may be time to consider the latest treatment using laser technology, available from Dr. Amanda Lloyd at the Skin & Vein Institute in Encinitas, CA.

While Dr. Lloyd's first and foremost goal is to be sure your skin is healthy, she is particularly attuned to the fact that how you look on the outside affects how you feel on the inside. According to surveys conducted by the National Rosacea Society, 90% of those who deal with rosacea say the condition has lowered their confidence and self-esteem. Forty-one percent say they avoid social contact. Eighty-eight percent say rosacea has adversely impacted their professional life, with 51% admitting they have missed work because of an outbreak. Dr. Lloyd is well aware of these facts and is committed to improving both your emotional and physical health. She is determined to help you Look Stunning Always so you can experience a joyful life that starts with a strong self-image.

Seek out an expert
The most important step you'll take toward managing rosacea is choosing the right expert to guide you on your journey. Dr. Lloyd is exceptionally qualified to provide you with an accurate diagnosis and tailor a treatment plan that's right for you. She is:


A board-certified dermatologist trained in all facets of skin care. Dr. Lloyd can help you identify the triggers that can intensify rosacea and advise you on treatment options that produce results for the type of rosacea you have.
The founder of the Skin & Vein Institute, which she designed as one location where patients can receive the full spectrum of top notch, quality skin care that is provided with compassion and sensitivity.
Highly experienced in the use of lasers and light-based technology for non-invasive treatments of the skin to improve the health, appearance, and quality of life of her patients.
The student of Dr. Vic Ross, one of the leading experts in the field of laser and light-based skin therapy
A member of the American Society for Laser Medicine and Surgery, the American Society for Dermatologic Surgery, the American Society of Mohs Surgery and the American Academy of Dermatology.
A regular speaker at the American Society for Dermatologic Surgery Annual Meeting.
Committed to maintaining a full suite of lasers in her practice to target the specific needs of each patient. Some physicians buy and train on one laser only, using it, often ineffectively, as a multi-purpose tool. There are actually many types of lasers, each with a particular wavelength of energy best suited for specific procedures. Dr. Lloyd has invested both the time and money necessary to develop the skill and offer the range of equipment her patients deserve.
Treatment with the ExcelV laser will have you beaming
Dr. Lloyd's laser of choice for treating rosacea is the ExcelV. It has fewer side effects than other lasers, is safe, has minimal downtime, and is particularly effective when it comes to reducing the redness of rosacea. The wavelength of the ExcelV selectively targets hemoglobin, the substance that contributes to the ruddiness of red blood cells. The ExcelV heats up the hemoglobin and consequently the red blood cells, causing them to stick together thus allowing the body to eliminate the tiny vessels. For most patients, the vast majority of redness is gone after just one treatment. Some patients experience a complete clearing of redness. Often, the effects of treatment can last for years, however, rosacea is a progressive disease so maintenance treatments may be necessary. In the hands of a skilled physician, side effects from the ExcelV treatment are often limited to swelling which only lasts for 1-4 days after the procedure. Dr. Lloyd treats her face with this laser annually, it is her favorite laser.

While lasers can't cure rosacea, they are an effective means for managing underlying redness and keeping skin clear. Regular treatment with the ExcelV every few years helps maintain a clear, healthy complexion.

Get in touch today with Dr. Lloyd at (760) 642-6674 or email

[email protected]

. Find out if you are a good candidate for treatment with the ExcelV laser. There's no need to resign yourself to years of being held hostage by rosacea flare-ups when one phone call or email could change your life.



Call our office for more information
More Laser Related Articles
Back to Laser Page
Latest Blog Post
Meet
Dr.
Amanda Lloyd
DR. AMANDA LLOYD HAS BEEN SERVING HER PATIENTS MORE THAN 15 YEARS.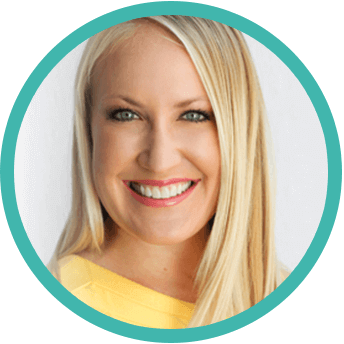 Board-Certified Dermatologist Dr. Amanda Lloyd has expertise ranging from cosmetic to cancerous. After completing her Bachelor's degree, Medical Degree and Dermatology residency, she established the Skin & Vein Institute in Encinitas, CA. She is an authority on cosmetic dermatology and injectables, laser therapies, venous disease treatments and skin cancer surgery with cosmetic reconstruction. Additional training with Mohs Surgery and cosmetic dermatology fellowship, many published articles and textbook chapters have enhanced her profile.
Dr. Lloyd's well-rounded approach to skin care, health, and appearance and membership in many dermatology associations have gained her respect among peers. She regularly lectures her peers at the dermatologic national meetings.
She has earned her patients trust as a dermatology authority who wants to make them look their best so they Look Stunning, Always.
Meet the Doctor