477 N El Camino Real, Suite D304
Encinitas CA, United States | Directions

Patients near Encinitas ask what to expect from a Laser Genesis skin rejuvenating treatment
In
Encinitas, CA, Board-Certified Dermatologist
Dr. Amanda Lloyd
offers a number of anti-aging treatments including the
Laser Genesis, a skin rejuvenation treatment
. If you are looking to rejuvenate your skin and have absolutely no downtime, then the Laser Genesis is the laser for you.
Laser Genesis
is a long pulse 1064 nanometer wavelength laser that heats the skin deep enough to build collagen to provide more structure for the skin. Collagen is a fibrous protein that provides structure and support to the skin so that there are fewer fine lines and wrinkles. Therefore, the Laser Genesis is an excellent choice if you are looking to refresh your look and get that healthy glow back into your skin.
Laser Genesis is a non-invasive laser treatment designed to even skin tone and texture. It is ideal for patients with the following conditions:
Fine lines
Wrinkles
Scars
Large pores
Acne
Acne scars
This non-ablative laser uses heat to kill bacteria on and under the skin to prevent acne breakouts. The heat penetrates deep into the skin which stimulates the body's natural response system to generate new collagen. This makes the skin more healthy by shrinking pores, evening skin tones, smoothing rough skin, and increasing the speed of cell turnover.
What to expect from a Laser Genesis skin treatment
Patients of all skin tones and types can be treated with the Laser Genesis. Topical numbing is applied prior to treatment and during treatment with the Laser Genesis, you feel a slight warmth under the skin. The treatment is very comfortable and relaxing. The laser is passed across the treatment area approximately half an inch above the surface and there are no breaks in the skin, it is completely non-invasive. After treatment, there is little to no downtime. It can be used on the face, neck, and chest.
Side effects are rare following Laser Genesis treatments. If there are side effects, they are mild and may include skin pinkness or redness. This is more commonly found among patients with very sensitive skin. Any redness will subside within a couple hours. It is a very safe and effective procedure. There is no downtime associated with this laser. You can have it done at lunchtime and then return to your regular daily activities without anyone knowing that you had a skin rejuvenating procedure done.
Visible results
Typically, patients do a series of three treatments. The number of treatments needed depends upon the severity of the skin problem being treated. However, one treatment can give you a refreshed look right before a big event or something important on your calendar. Laser Genesis is an excellent treatment that can be combined with other treatments such as the Clear & Brilliant if you want to get a double boost of collagen and really combat those fine lines.
Patients begin to see changes in their skin within a few days of being treated with Laser Genesis. Significant results are visible three to nine weeks after the initial treatment. Since the treatment targets collagen production which is deep within the skin, it takes some time for the newly repaired and rejuvenated collagen to be apparent on the skin's surface.
The actual amount of time it takes to see results depends upon the number of treatments performed and your skin's condition prior to starting. The longevity of the results also varies from patient to patient. Following a good skin care regimen and maintenance program can extend your results.
The Laser Genesis is both safe and effective. It has no downtime and is an excellent laser choice if you are looking to refresh your look and improve the tone and texture of your skin. Laser Genesis can also help with acne, acne scars, and tone and pore size of the skin. Patients achieve visible results.
Dr. Lloyd is an expert in lasers. She uses her Laser Genesis very frequently. She would love to discuss with you how to improve your skin so that you Look Stunning. Always. Contact Board-Certified Dermatologist Dr. Amanda Lloyd at the Skin & Vein Institute in Encinitas, CA today to learn more about laser skin treatments. Call (760) 642-6674 or email [email protected].
Call our office for more information
Back to Laser Genesis Page
Latest Blog Post
Meet
Dr.
Amanda Lloyd
DR. AMANDA LLOYD HAS BEEN SERVING HER PATIENTS MORE THAN 15 YEARS.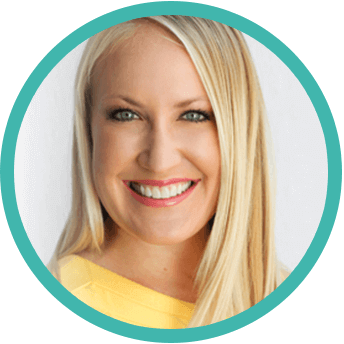 Board-Certified Dermatologist Dr. Amanda Lloyd has expertise ranging from cosmetic to cancerous. After completing her Bachelor's degree, Medical Degree and Dermatology residency, she established the Skin & Vein Institute in Encinitas, CA. She is an authority on cosmetic dermatology and injectables, laser therapies, venous disease treatments and skin cancer surgery with cosmetic reconstruction. Additional training with Mohs Surgery and cosmetic dermatology fellowship, many published articles and textbook chapters have enhanced her profile.
Dr. Lloyd's well-rounded approach to skin care, health, and appearance and membership in many dermatology associations have gained her respect among peers. She regularly lectures her peers at the dermatologic national meetings.
She has earned her patients trust as a dermatology authority who wants to make them look their best so they Look Stunning, Always.
Meet the Doctor