477 N El Camino Real, Suite D304
Encinitas CA, United States | Directions

Treatment for melasma, or "mask of pregnancy," offered by Encinitas, CA dermatologist
M
elasma is a condition that causes brown or grayish-brown pigmentation on the face. This common condition is often embarrassing and worrisome to patients.
Treatment options are available for melasma
, but it is important to work with a Board-certified dermatologist to improve the condition, because many of the treatments can also make the brown patches worse. Dr. Amanda Lloyd at
The Skin & Vein Institute
in
Encinitas, CA
partners with patients suffering from melasma to provide the best treatment options for their individual skin.
Symptoms of melasma
Melasma presents as brown patches all over the face. The most common places for the patches are the forehead, cheeks, chin, bridge of the nose, and above the upper lip. Other areas of the body that are frequently exposed to the sun's rays, such as the neck and forearms, can also be affected.

Melasma can be quite concerning, as the brown pigmentation of is often difficult to cover up. If you think you may have melasma, evaluation by a Board-certified dermatologist is essential to make sure that what you have is indeed melasma. Then, a dermatologist like Dr. Lloyd will guide you through your treatment options.

Causes of melasma
While melasma is much more common in women, men can also get it. Melasma is caused by various things. It is frequently called "the mask of pregnancy" because the hormones associated with pregnancy can trigger the condition. Oral contraceptives are also a common cause of melasma. However, if you are suffering from what you suspect is melasma, a full investigation by a Board-certified dermatologist is warranted to determine both the diagnosis and the cause.

Treatment options for melasma
Unfortunately, melasma is one of the hardest medical conditions a dermatologist can treat. This is because many of the options for treating melasma can also have the opposite effect and make melasma worse. However, there are a few mainstays in treating melasma.

First and foremost, melasma is worsened significantly by ultraviolet radiation; therefore, it is imperative that anyone with melasma wear a broad-spectrum, full coverage sunscreen every day — rain, snow, or shine! If you are not vigilant about protecting yourself from the sun every day, then any other treatment options for melasma will be counterproductive because the sun's UV radiation worsens melasma so easily. Wearing a wide-brimmed hat to shield your face can be a good second line of protection, as sunscreens cannot block out all the sun's UV rays.

Other modalities for treating melasma include:


Retinoids such as tretinoin: these exfoliate the skin and can be helpful in reducing melasma pigmentation
Hydroquinone: this comes in a gel, liquid, lotion, or cream and gradually lightens the skin; while it can be purchased over the counter in some cases, a dermatologist can prescribe a higher strength version and monitor your results
Botanicals like kojic acid: several natural skin lightening products are available that can help reduce the signs of melasma; different botanicals work in different ways, so it is important for your dermatologist to make a recommendation on which type to use
Chemical peels: these peel off the top layer of skin, which can diminish the pigmentation and allow other treatments to better penetrate the skin Laser treatments: lasers can be used to target specific pigments in the skin to reduce their appearance, and can have additional benefits such as a reduction in the appearance of wrinkles, uneven skin tone, scarring, and large pores
As previously mentioned, all these treatments can make melasma worse; however, they can also provide a significant benefit in improving melasma. Therefore, if you are suffering from melasma, it is imperative that you see a Board-certified dermatologist like Dr. Amanda Lloyd so you are appropriately advised on the best treatment for your individual case of melasma.

Schedule a consultation today
If you suspect that you have melasma or are tired of trying fruitlessly to cover it up with makeup, it is important to know that you have options! Treatment for melasma is a long-term commitment that both the patient and dermatologist need to make; however, when both the patient and dermatologist are committed and doing what they need to do to work together, melasma can be improved. Dr. Lloyd understands how melasma can negatively affect your self-confidence and is here to work with you every step of the way. To schedule an appointment, call our office at 760-452-2080 today! We are conveniently located at 477 N. El Camino Real, Suite D304 in Encinitas, CA.



Call our office for more information
More MELASMA Related Articles
Back to Melasma Page
Latest Blog Post
Meet
Dr.
Amanda Lloyd
DR. AMANDA LLOYD HAS BEEN SERVING HER PATIENTS MORE THAN 15 YEARS.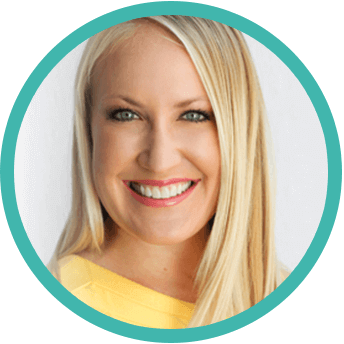 Board-Certified Dermatologist Dr. Amanda Lloyd has expertise ranging from cosmetic to cancerous. After completing her Bachelor's degree, Medical Degree and Dermatology residency, she established the Skin & Vein Institute in Encinitas, CA. She is an authority on cosmetic dermatology and injectables, laser therapies, venous disease treatments and skin cancer surgery with cosmetic reconstruction. Additional training with Mohs Surgery and cosmetic dermatology fellowship, many published articles and textbook chapters have enhanced her profile.
Dr. Lloyd's well-rounded approach to skin care, health, and appearance and membership in many dermatology associations have gained her respect among peers. She regularly lectures her peers at the dermatologic national meetings.
She has earned her patients trust as a dermatology authority who wants to make them look their best so they Look Stunning, Always.
Meet the Doctor