477 N El Camino Real, Suite D304
Encinitas CA, United States | Directions

Preparing For Your Visit
We look forward to your upcoming appointment at Skin & Vein Institute. In order to coordinate your care safely & effectively, please complete and review the following:
Complete Patient Paperwork on our Portal:
The standard in-office check-in is completed on an iPad. In order to reduce your lobby wait time and maintain social distancing, please complete your check-in process on the portal prior to your appointment.
Verify your email: You should have received an email from [email protected] to sign up for our patient portal. Please verify your email and create a log-in.
Create a username & password
Answer all intake questions
Sign the Consent Forms (Under "Appointments" at the TOP RIGHT).
If needed, click here for detailed instructions.
Please note our COVID-19 policy :
All patients are required to wear a mask from home. Masks with a vent/valve are NOT accepted.
Guests, other than caregivers, are not permitted & will be asked to wait outside the practice.
If you have had any concerning symptoms or known COVID-19 exposure, please call and reschedule your appointment.
To review our detailed COVID-19 policy, click here
We are located at 477 N. El Camino Real m, Suite D304, Encinitas CA, 92024, just north of Michael's.
Phone:
(760) 452-2080
In the event that you need to cancel or reschedule your appointment, please call 48 hours prior or a no-show fee will apply.
We appreciate your understanding and cooperation so that we can take care of you and other patients safely while reducing risk to our healthcare team.
Have a lovely day! - The Skin & Vein Institute Team
Latest Blog Post
Meet
Dr.
Amanda Lloyd
DR. AMANDA LLOYD HAS BEEN SERVING HER PATIENTS MORE THAN 15 YEARS.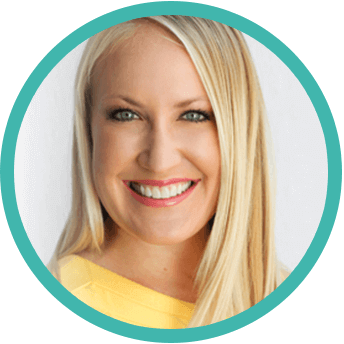 Board-Certified Dermatologist Dr. Amanda Lloyd has expertise ranging from cosmetic to cancerous. After completing her Bachelor's degree, Medical Degree and Dermatology residency, she established the Skin & Vein Institute in Encinitas, CA. She is an authority on cosmetic dermatology and injectables, laser therapies, venous disease treatments and skin cancer surgery with cosmetic reconstruction. Additional training with Mohs Surgery and cosmetic dermatology fellowship, many published articles and textbook chapters have enhanced her profile.
Dr. Lloyd's well-rounded approach to skin care, health, and appearance and membership in many dermatology associations have gained her respect among peers. She regularly lectures her peers at the dermatologic national meetings.
She has earned her patients trust as a dermatology authority who wants to make them look their best so they Look Stunning, Always.
Meet the Doctor