477 N El Camino Real, Suite D304
Encinitas CA, United States | Directions

What are the benefits of Radiesse? Dr. Amanda Lloyd a Dermatologist in Encinitas, CA explains this effective treatment
A
ging has several effects on the vitality and appearance of your skin due to reduced collagen production, the effects of gravity, and loss of volume. While the aging process is natural, it can make you look older than you are and affect your self-confidence in your work, home, and social life.
Radiesse
is a
treatment
that restores your youthful appearance by replacing volume lost in certain areas of your face and hands so you can look your best.
Dr. Amanda Lloyd
, a board certified dermatologist in
Encinitas
, CA, explains
what the benefits are
for patients who receive this rejuvenating treatment.
How Radiesse works
Radiesse is a cosmetic filler that is made of a compound called calcium hydroxyapatite, which is suspended in a gel. It is used to create immediate results by rebuilding the structure of your face and replacing volume that is lost as part of the aging process. Your jawline, temples, in front of your ears, your cheeks and backs of hands are the cosmetically concerning places where volume is naturally lost over time. As a result, any sagging and wrinkling of the skin occur.

By replacing lost volume with a structural material like Radiesse, the appearance of wrinkles and sagging will be diminished so your skin looks refreshed and you have a more youthful appearance. Over time, the treatment also boosts your natural collagen production, which helps your skin stay supported over time.

Ideal areas of your face and body for Radiesse treatment
Since Radiesse is a filler used to replace lost volume, it is optimal for use in the places where people naturally lose volume over time: along the jawline, in the temple area, in front of the ears, in your cheeks and the back of your hands.

While facial wrinkles and sagging skin are common areas of complaint, many people don't think about how the backs of their hands contribute to their appearance. When volume is lost in the back of your hands, tendons and veins are exposed and your hands can look older than necessary. Everyone you encounter sees your hands—they are noticeable while you are gesturing, shaking hands, conversing with friends, or just walking down the street. By restoring the look of your hands, your overall appearance will better match your youthful, vibrant personality.

What to expect during and after your Radiesse treatment?
Radiesse is a safe and effective treatment and is one of the best ways for you to instantly replace structural volume loss in your face and hands. A small cannula is used to place Radiesse under your skin to immediately add structure to your face or hands. Dr. Amanda Lloyd at Skin & Vein Institute is extensively trained and experienced with injectable cosmetic treatments. She is highly skilled in placing the Radiesse filler in the exact spots it is needed so that you have a soft, natural-looking result. The results from Radiesse treatment typically last for about a year, or longer in some cases.

There are very few side effects to using Radiesse. The side effects you may notice are swelling and bruising, however they are usually minor if they occur. If you develop bruising, Dr. Lloyd can treat it with a laser 24 hours after it initially appears so that the bruise resolves within 24-48 hours.

Determining if Radiesse is the right fit for you
There are few downsides to Radiesse treatment, and it can rejuvenate not only your appearance but also your self-confidence when you know that you look your best. Dr. Amanda Lloyd at Skin & Vein Institute in Encinitas, CA can consult with you about your cosmetic goals to determine if a treatment like Radiesse is the best option for you. She will create a customized treatment plan to achieve your desired results, including recommendations for other treatments that can help you reach your maximum aesthetic potential, and also answer any questions that you have.

Enhance your natural beauty and start looking and feeling more amazing in your skin by scheduling an aesthetic consultation today! Call Dr. Lloyd at (760) 642-6674 or email

[email protected]

for an appointment at the convenient Encinitas, CA location.



Call our office for more information
Back to Radiesse Page
Latest Blog Post
Meet
Dr.
Amanda Lloyd
DR. AMANDA LLOYD HAS BEEN SERVING HER PATIENTS MORE THAN 15 YEARS.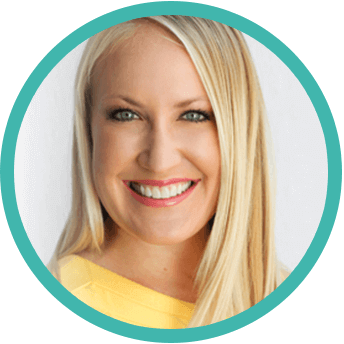 Board-Certified Dermatologist Dr. Amanda Lloyd has expertise ranging from cosmetic to cancerous. After completing her Bachelor's degree, Medical Degree and Dermatology residency, she established the Skin & Vein Institute in Encinitas, CA. She is an authority on cosmetic dermatology and injectables, laser therapies, venous disease treatments and skin cancer surgery with cosmetic reconstruction. Additional training with Mohs Surgery and cosmetic dermatology fellowship, many published articles and textbook chapters have enhanced her profile.
Dr. Lloyd's well-rounded approach to skin care, health, and appearance and membership in many dermatology associations have gained her respect among peers. She regularly lectures her peers at the dermatologic national meetings.
She has earned her patients trust as a dermatology authority who wants to make them look their best so they Look Stunning, Always.
Meet the Doctor