477 N El Camino Real, Suite D304
Encinitas CA, United States | Directions

Restylane Silk lip enhancer smooths vertical wrinkles around the lips for patients in San Diego, CA
Y
our smile is one of the first things that people notice about you, and when you have vertical lines around your lips, it can make you look older and more weathered than you feel on the inside. With
Restylane Silk lip enhancer
, Dr. Amanda Lloyd at the
Skin & Vein Institute
in San Diego,
CA
can help you eliminate those wrinkles around your mouth so you can get your beautiful, youthful smile back.
What causes vertical lip lines?
Vertical lip lines can occur due to several factors. They result from the combination of sun damage, environmental toxins and activities that cause you to regularly purse your lips together, such as smoking or playing instruments. They are sometimes called "smokers' lines" or "lipstick lines" for this reason. Even just the habit of slightly pursing your lips while you are at rest can contribute to their formation, as well as regularly using straws or water bottle nozzles.

How Restylane Silk erases vertical lines
Topical treatments for vertical lip lines are not that fabulous because the damage causing the lines is deeper in the skin where topical creams don't penetrate. Therefore, injections with fillers such as Restylane Silk are the best and most effective way of treating these wrinkles.

Restylane Silk is made from hyaluronic acid, which is a molecule that is naturally found in the body. Our body's supply of hyaluronic acid decreases with age, which results in a loss of collagen and the formation of fine lines and wrinkles. Restylane Silk works in two ways to combat vertical lip lines:


It stimulates the body to produce its own natural collagen, a firming and tightening protein in the skin
It provides support and structure to the skin so that it no longer falls into a crease around the mouth
Part of what sets Restylane Silk apart from other products is that it is a very small particle, which makes it an ideal treatment for the delicate area around the lips. It can be placed very high in the epidermis without looking blue or funny. The result is a soft, natural-looking appearance instead of looking like you're "done." Previously, only thicker FDA-approved fillers were available, so Restylane Silk is a welcome addition to the treatments offered at Dr. Lloyd's practice to combat the signs of aging around your lips! Even patients with very subtle lines around their mouth can benefit from treatment with Restylane Silk.

What to expect after your treatment
The results from Restylane Silk injections last about six to nine months. That is a fairly long time for any filler around the mouth to last, because the mouth is constantly in motion, and therefore fillers don't last as long in this location. Even though the filler doesn't last forever, it does stimulate your body to make its own natural collagen which lasts as long as your own collagen lasts.

Restylane Silk is FDA-approved and is safe and effective. It has little to no downtime, although swelling can occur immediately after the injections. If swelling does occur, it normally resolves within 3 days and bruising rarely occurs. You will experience little to no downtime after your Restylane Silk injections.

Personalized treatment delivered with precision and skill When receiving injections with fillers, it is important to make sure you see a board-certified dermatologist—specifically, one who specializes in injections with fillers—so that the results of your injections look natural and you don't end up looking fake or like you've "had work done." Dr. Amanda Lloyd has received extensive training in both cosmetic injectables and facial anatomy, and the results of her cosmetic treatments are true artistry. She will discuss your cosmetic concerns with you, evaluate your vertical lip lines, and review the treatments that will work best for you and your skin so that you Look Stunning. Always.

If you have vertical lip lines that bother you, Restylane Silk is an easy, safe, and effective treatment to help make your pout beautiful again. We encourage you to schedule an appointment with Dr. Amanda Lloyd at the Skin & Vein Institute today to learn more about whether Restylane Silk is right for you. Our practice serves the greater San Diego area, including the Solana Beach and Encinitas, CA communities, and can be reached at (760) 642-6674.



Call our office for more information
Back to Restylane Silk Page
Latest Blog Post
Meet
Dr.
Amanda Lloyd
DR. AMANDA LLOYD HAS BEEN SERVING HER PATIENTS MORE THAN 15 YEARS.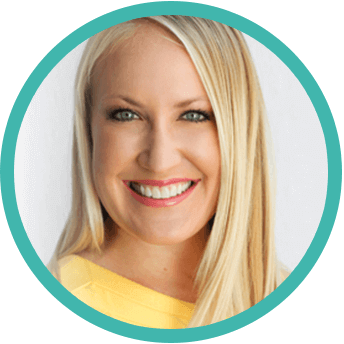 Board-Certified Dermatologist Dr. Amanda Lloyd has expertise ranging from cosmetic to cancerous. After completing her Bachelor's degree, Medical Degree and Dermatology residency, she established the Skin & Vein Institute in Encinitas, CA. She is an authority on cosmetic dermatology and injectables, laser therapies, venous disease treatments and skin cancer surgery with cosmetic reconstruction. Additional training with Mohs Surgery and cosmetic dermatology fellowship, many published articles and textbook chapters have enhanced her profile.
Dr. Lloyd's well-rounded approach to skin care, health, and appearance and membership in many dermatology associations have gained her respect among peers. She regularly lectures her peers at the dermatologic national meetings.
She has earned her patients trust as a dermatology authority who wants to make them look their best so they Look Stunning, Always.
Meet the Doctor