477 N El Camino Real, Suite D304
Encinitas CA, United States | Directions

Professional in Encinitas, CA offers sclerotherapy for treatment of spider veins and varicose veins
Men and women who deal with visible leg veins may be embarrassed or feel self-conscious about their appearance when wearing shorts. Dr. Amanda Lloyd and her team at the Skin and Vein Institute in Encinitas, CA are pleased to offer an injectable for varicose veins and spider veins through sclerotherapy.
What is sclerotherapy?
Sclerotherapy is a way for a dermatologist to treat spider veins and varicose veins without surgical intervention. These diseased veins close with the injection of a sclerosing gel. The sclerosing gel, when administered directly into the problematic vein, closes it up and allows the body to absorb it naturally. The blood that once traveled through that vein is then redirected to stronger, healthier veins instead. Doctors have used sclerosing gel for years in varicose vein and spider vein treatment.
What can I expect during my sclerotherapy appointment?
Many patients feel uneasy about undergoing an appointment when injectables are administered. However, patients are at ease and comfortable with Dr. Amanda Lloyd of the Skin and Vein Institute. The unique solution injected into the vein allows fast and effective treatment. While there may be some discomfort caused by the injectable, it is minor when compared to other treatment options patients may consider, including surgical intervention. Patients who undergo sclerotherapy will be able to discuss what to expect when they arrive for their appointment. Additionally, they are given specific aftercare instructions to ensure a fast and comfortable healing experience.
Sclerotherapy Demonstrate - Dr. Lloyd
Watch as Dr. Amanda Lloyd performs a sclerotherapy treatment to help a patient get rid of those unsightly and unnecessary spider veins. The treatment involves injecting a solution to the veins using a tiny needle, which will eventually make the veins fade away from the surface.




Sclerotherapy - Dr. Lloyd


For individuals dealing with spider veins and varicose veins on noticeable areas of the body, For individuals dealing with spider veins and varicose veins on noticeable areas of the body, Dr. Amanda Lloyd talks about Sclerotherapy. An injectable treatment, which can effectively reduce the appearance of such veins is a popular option among many patients looking to restore a flawless appearance to their skin.


What is treated using sclerosing solutions?
The two primary types of veins eliminated in this manner are spider veins and varicose veins. Our team will evaluate a patient before they have the injections completed to determine if this procedure would help address the veins of concern.
What are the benefits of sclerotherapy?
Sclerotherapy has many advantages. This treatment is:
Affordable
Effective
Long-lasting
Performed by a professional
Non-surgical
Learn more about sclerotherapy today!
If you are seeking treatment for blood vessel malformations through a non-surgical treatment for varicose veins and spider veins, now is the time to connect with Dr. Amanda Lloyd. She is a professional of the Skin and Vein Institute in Encinitas, CA. Her practice is in Suite D304 at 477 North El Camino Real. Call
(760) 642-6674
to schedule your visit.
Read What Our Patients are Saying
Meet
Dr.
Amanda Lloyd
DR. AMANDA LLOYD HAS BEEN SERVING HER PATIENTS MORE THAN 15 YEARS.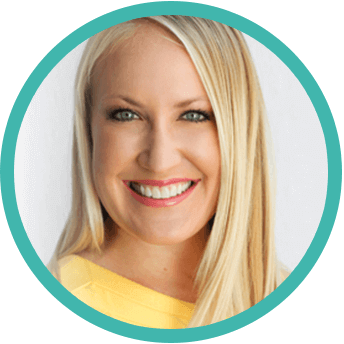 Board-Certified Dermatologist Dr. Amanda Lloyd has expertise ranging from cosmetic to cancerous. After completing her Bachelor's degree, Medical Degree and Dermatology residency, she established the Skin & Vein Institute in Encinitas, CA. She is an authority on cosmetic dermatology and injectables, laser therapies, venous disease treatments and skin cancer surgery with cosmetic reconstruction. Additional training with Mohs Surgery and cosmetic dermatology fellowship, many published articles and textbook chapters have enhanced her profile.
Dr. Lloyd's well-rounded approach to skin care, health, and appearance and membership in many dermatology associations have gained her respect among peers. She regularly lectures her peers at the dermatologic national meetings.
She has earned her patients trust as a dermatology authority who wants to make them look their best so they Look Stunning, Always.
Meet the Doctor