477 N El Camino Real, Suite D304
Encinitas CA, United States | Directions

Restore volume in your face with long-lasting Sculptra injections in Encinitas, CA
If you have lost volume in your face from age or illness, or you'd like to treat wrinkles and lines for smoother, firmer skin, The Skin & Vein Institute in Encinitas, CA, can help.
Dr. Amanda Lloyd
is a Board-Certified Dermatologist with over 15 years of experience helping patients achieve healthier, younger-looking skin. She offers Sculptra Injections to provide long-lasting results for her patients.
Benefits of Sculptra
Sculptra is a facial injection made from poly-L-lactic acid, which acts as a biostimulant for forming new skin. It is the only injectable face treatment designed to restore the framework your body needs to create new collagen so it can provide continued results even after your body has processed the injection. With Sculptra, your body's natural healing process does the bulk of the work, so you'll notice a gradual improvement over the course of a few months, and the results can last for two years or more. It is a natural treatment.

Sculptra is used to volumize areas that have thinned out over time, such as the temples, cheeks, or jaw, to provide firmer, fuller skin. It is also useful for treating deep lines, skin folds, and wrinkles across your face, as well as on your chest. Dr. Lloyd can evaluate the treatment area during your consultation to determine if Sculptra is the right treatment for your condition.


What to expect from your treatment
Patients typically require two to three sessions, spaced out across a few months, during the initial treatment. You'll receive a topical anesthetic, and after a few moments, the treatment area will be numbed. The injections will be spaced out evenly across the treatment area, and your session will take about half an hour.

You will likely notice the improvement within a few months, and the full results take to six months as your body is busy building its own natural collagen in the treatment area. Dr. Lloyd can discuss skincare solutions to help you maintain results for as long as possible, and you can schedule follow up treatments every two years. For more information about Sculptra and our other facial rejuvenation treatments, contact our office in Encinitas, CA, today at (760) 642-6674 to schedule your consultation.
Call our office for more information
More Sculptra Related Articles
Back to Sculptra Page
Latest Blog Post
Meet
Dr.
Amanda Lloyd
DR. AMANDA LLOYD HAS BEEN SERVING HER PATIENTS MORE THAN 15 YEARS.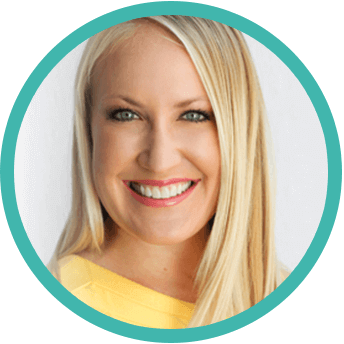 Board-Certified Dermatologist Dr. Amanda Lloyd has expertise ranging from cosmetic to cancerous. After completing her Bachelor's degree, Medical Degree and Dermatology residency, she established the Skin & Vein Institute in Encinitas, CA. She is an authority on cosmetic dermatology and injectables, laser therapies, venous disease treatments and skin cancer surgery with cosmetic reconstruction. Additional training with Mohs Surgery and cosmetic dermatology fellowship, many published articles and textbook chapters have enhanced her profile.
Dr. Lloyd's well-rounded approach to skin care, health, and appearance and membership in many dermatology associations have gained her respect among peers. She regularly lectures her peers at the dermatologic national meetings.
She has earned her patients trust as a dermatology authority who wants to make them look their best so they Look Stunning, Always.
Meet the Doctor