477 N El Camino Real, Suite D304
Encinitas CA, United States | Directions

California patients have their Skin Cancer Treated with Mohs micrographic surgery
Skin cancer is the most common cancer in the United States. Specifically, 1 in 5 Americans will have a basal cell carcinoma in their lifetime. Skin cancer is a problem that everyone needs to consider and take precautions to prevent, especially living in sunny Southern California. Located in Encinitas, CA, Dr. Amanda Lloyd offers Mohs micrographic surgery for skin cancer treatment.
What is Mohs surgery?
When skin cancer occurs in high risk areas such as the face, ears, hands, feet, and genitalia, you do not have much extra skin. Mohs surgery is a special way to remove skin cancer and preserve the largest amount of normal tissue as possible. The tumor itself is mapped out, the margins are evaluated, and the tumor is fully removed with negative margins. You go home knowing your cancer has been completely removed. The cure rate for Mohs surgery is 97-99%.

How it works
Mohs surgery is done in one afternoon and does not require general anesthesia. First, the cancer is removed and you wait while the tissue is processed. The Mohs trained board certified dermatologist, Dr. Amanda Lloyd, evaluates and maps out the cancer. If there is tumor remaining in any section, Dr. Lloyd will remove the remaining cancer in just that area. The areas where the margins were free will have no more tissue removed. The tissue is processed and the margins are reevaluated. These steps are repeated until 100% of the margins are clear and no more cancer remains. You are then put back together, by Dr. Lloyd in the most cosmetically pleasing way as she uses her advanced cosmetic and reconstructive techniques. For the week after surgery, it is recommended that you take it easy and Dr. Lloyd will discuss with you what your activity level should be. Your desired activities will help to determine which reconstructive method she employs to give you the best possible result.. Typically patients return one week later for suture removal and to check in with Dr. Lloyd.

The combination of sparing the most normal skin along with the cosmetic reconstruction produces the best result for you, the patient. It is important to catch skin cancers early therefore, you must visit your dermatologist every year for a skin check. Although melanoma requires special stains, all skin cancers and occasionally other tumors may be treated with Mohs surgery.

Dr. Lloyd is trained in Mohs surgery and cosmetic reconstruction. She will work with you to come up with the best solution to treat your skin cancer and will ensure that you Look Stunning. Always.
Back to Skin Cancer Home Page
Latest Blog Post
Meet
Dr.
Amanda Lloyd
DR. AMANDA LLOYD HAS BEEN SERVING HER PATIENTS MORE THAN 15 YEARS.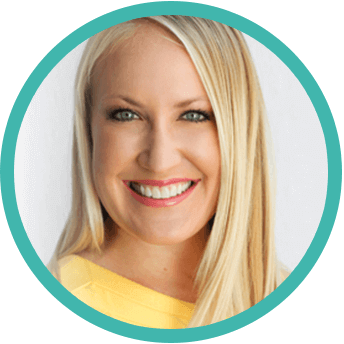 Board-Certified Dermatologist Dr. Amanda Lloyd has expertise ranging from cosmetic to cancerous. After completing her Bachelor's degree, Medical Degree and Dermatology residency, she established the Skin & Vein Institute in Encinitas, CA. She is an authority on cosmetic dermatology and injectables, laser therapies, venous disease treatments and skin cancer surgery with cosmetic reconstruction. Additional training with Mohs Surgery and cosmetic dermatology fellowship, many published articles and textbook chapters have enhanced her profile.
Dr. Lloyd's well-rounded approach to skin care, health, and appearance and membership in many dermatology associations have gained her respect among peers. She regularly lectures her peers at the dermatologic national meetings.
She has earned her patients trust as a dermatology authority who wants to make them look their best so they Look Stunning, Always.
Meet the Doctor