477 N El Camino Real, Suite D304
Encinitas CA, United States | Directions

Tips to protect yourself from skin cancer
S
kin cancer can strike at any age and affects all skin types. There are multiple types of
skin cancer
that can all manifest differently, so it is important to use a comprehensive prevention approach to ensure that your skin stays healthy and cancer-free—especially in sunny southern California! At Skin & Vein Institute in
Encinitas, California
, Board-Certified Dermatologist
Dr. Amanda Lloyd
performs annual skin checks to identify any potentially suspicious lesions and offers multiple treatment options, including Mohs micrographic surgery, should a cancerous spot be found.
Tips to protect yourself from skin cancer
It is important to protect your skin from the sun's harmful UV rays, whether it is cloudy, raining, or the sun is shining. UV rays can penetrate through clouds and bounce off of water, snow, and sand, and their damaging effects are cumulative. That means that even simple daily tasks like checking your mail or walking the dog can add up over time to increase your chances of skin cancer. The following tips can help you protect yourself in both everyday life, and when you know you will be out in the sun for an extended period of time:


If possible, avoid being in direct sunlight between the hours of 10 am and 4 pm, which is when the sun's UV rays are the strongest.
Cover your skin with clothing, a hat, and sunglasses to block the harmful UV rays. Sunglasses should ideally have 100% UVA and UVB protection, and more options are now available than ever before for UV-protective clothing.
Use a high-quality sunscreen that blocks both UVA and UVB rays on the areas of your skin that are exposed every day, such as your face, neck, and back of your hands. If you will be participating in outdoor activities for several hours, make sure that your sunscreen is water-resistant with a minimum SPF of 30, and reapply it at the intervals specified on the label.
Avoid tanning beds. There are many great options for UV-free tanning, including spray tans and creams that don't give you an "orange glow."
Check your skin at least once per month for any potentially cancerous spots. The "ABCDEs" is a good rule of thumb to follow for melanoma, but as ageneral rule of thumb, any new spots that seem suspicious should be checked by a dermatologist.
See your dermatologist every year for your annual skin exam to ensure that there are no spots you have missed.
Skin cancer is treatable when it is caught early. Take steps to protect yourself and schedule your annual skin exam today by calling (760) 452-2080 or email

[email protected]

.
Call our office for more information
More Skin Cancer Related Articles
Back to Skin Cancer Page
Latest Blog Post
Meet
Dr.
Amanda Lloyd
DR. AMANDA LLOYD HAS BEEN SERVING HER PATIENTS MORE THAN 15 YEARS.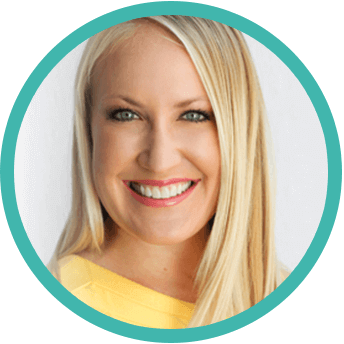 Board-Certified Dermatologist Dr. Amanda Lloyd has expertise ranging from cosmetic to cancerous. After completing her Bachelor's degree, Medical Degree and Dermatology residency, she established the Skin & Vein Institute in Encinitas, CA. She is an authority on cosmetic dermatology and injectables, laser therapies, venous disease treatments and skin cancer surgery with cosmetic reconstruction. Additional training with Mohs Surgery and cosmetic dermatology fellowship, many published articles and textbook chapters have enhanced her profile.
Dr. Lloyd's well-rounded approach to skin care, health, and appearance and membership in many dermatology associations have gained her respect among peers. She regularly lectures her peers at the dermatologic national meetings.
She has earned her patients trust as a dermatology authority who wants to make them look their best so they Look Stunning, Always.
Meet the Doctor