477 N El Camino Real, Suite D304
Encinitas CA, United States | Directions

Dr. Amanda Lloyd the Dermatologist in Encinitas, CA discusses the importance of skin care
S
kin care is one of the most important things you can do to take care of yourself because your skin is the part of you that everyone sees. Healthy skin gives you the confidence to go out, take on the day and combat the challenges of life. Dr. Amanda Lloyd, a Board-certified dermatologist practicing in Encinitas, CA urges you to consider the value of caring for your complexion throughout life.
Why skincare is so important to your appearance
It makes sense to take the very best care of your skin since your skin creates your look. No one has ever regretted taking care of their skin because how we look is very important to every individual on some level. If you are a natural, no fuss person, the condition of your skin is quite visible. If you wear makeup, the texture and tone of your skin determines how the makeup sits on the skin and therefore how it looks to the world. So, no matter which group you are in, makeup or not, skin care is essential for an attractive appearance.
The sun and your skin
A simple daily skin care routine helps to keep your complexion healthy, lowers your risk of skin cancer and reduces the damage from the sun. The sun causes lots of bad things including skin cancer, brown spots, red spots, and wrinkles. It degrades collagen, a meshwork of fibrous proteins that support the deep layers of our skin, creating a cobblestone look on the surface of the skin. All of these changes are generally undesirable. To keep your skin in its most healthy state, it is important to have a basic care routine that protects and nourishes the skin on a day to day basis.


Dr. Lloyd frequently compares skin care to brushing your teeth. You brush your teeth every day knowing that it is going to keep your teeth and gums healthy, reducing the risk of having to see the dentist to have a cavity filled or a to get a root canal. In a similar fashion, you take care of your skin every day to prevent signs of aging and skin cancer so that when you go to the dermatologist you don't need to have a biopsy which involves cutting, and then surgery which involves more cutting to remove the skin cancer.

Unfortunately, sun damage takes 20 to 30 years to show up, so the harm done to your skin while you are in your teens, 20s, and 30s often doesn't present until your 50s, 60s, or 70s. However, it definitely does show up later in life, so you have to take care of your skin now, knowing that you are preventing skin cancer in the future. Not only will you be reducing the risk of skin cancer with an awesome skin care routine, you will also be avoiding the other damages that the sun causes, including:
Wrinkles
Brown spots
Red spots
Discoloration
Skincare to fit every lifestyle
A basic skincare routine is essential to everyone's life. This skin care routine can be as simple as washing your face and putting on sunscreen. A retinoid is often recommended as that helps to maintain the skin's health, but a retinoid does require a prescription. Retinoids are medical grade vitamin A derivatives. These formulations are FDA approved to treat acne and are a popular treatment to avoid premature aging. Retinoids remove old skin cells, increase cellular turnover and give your skin that healthy glow. This product also stimulates collagen production for firmer, smoother skin. The guidance of a dermatologist is vital for safe results from retinoids, and sun protection is a must.

Non-prescription skincare choices can be overwhelming. For a personalized regimen with physician-grade skin care products that are both safe and effective, it is recommended that you see a Board-certified dermatologist like Dr. Amanda Lloyd. She will evaluate your particular skin type including skin tone, pore size, texture, hydration, and existing sun damage. Then she will recommend a treatment routine to keep it healthy and glowing.

To schedule a consultation with Dr. Lloyd, the skin care dermatologist in Encinitas, CA, please call (760) 642-6674 or email

[email protected]

. Skin & Vein Institute provides a full range of medical, cosmetic, and laser dermatology services, as well as vein treatments.
Call our office for more information
Back to Skin Care Page
Latest Blog Post
Meet
Dr.
Amanda Lloyd
DR. AMANDA LLOYD HAS BEEN SERVING HER PATIENTS MORE THAN 15 YEARS.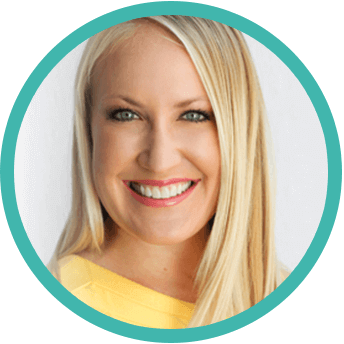 Board-Certified Dermatologist Dr. Amanda Lloyd has expertise ranging from cosmetic to cancerous. After completing her Bachelor's degree, Medical Degree and Dermatology residency, she established the Skin & Vein Institute in Encinitas, CA. She is an authority on cosmetic dermatology and injectables, laser therapies, venous disease treatments and skin cancer surgery with cosmetic reconstruction. Additional training with Mohs Surgery and cosmetic dermatology fellowship, many published articles and textbook chapters have enhanced her profile.
Dr. Lloyd's well-rounded approach to skin care, health, and appearance and membership in many dermatology associations have gained her respect among peers. She regularly lectures her peers at the dermatologic national meetings.
She has earned her patients trust as a dermatology authority who wants to make them look their best so they Look Stunning, Always.
Meet the Doctor