477 N El Camino Real, Suite D304
Encinitas CA, United States | Directions

Skilled Treatment for Spider Veins in Carlsbad, CA
S
pider veins are a naturally occurring consequence of aging. While they typically present no health threat, they can compromise or even ruin the appearance of your legs, reducing self-confidence or making you more self-conscious in public.
Patients living with spider veins in Carlsbad, CA, are in luck. Dr. Amanda Lloyd at the Skin & Vein Institute specializes in professional procedures that can reduce the quantity of spider veins, restoring your legs' ideal tone and look.

What to Expect from Spider Vein Treatments
Every patient is different, and Dr. Amanda Lloyd works closely with each person she sees, ensuring she understands their goals and needs before beginning treatment. She offers various treatments for spider veins, and she can talk you through the benefits of each before you decide. Together you will both determine the best course of treatment based on your specific goals.

Sclerotherapy
This quick, virtually painless procedure can effectively treat spider veins in less than an hour. Sclerotherapy is the introduction of a sclerosing agent into superficial veins visible through the skin. This injection causes a chemical reaction that closes the veins. Those veins are then reabsorbed by your body, removing them from the surface of the skin and making them undetectable to the naked eye. Following your appointment, you will wear compression socks for two weeks to ensure the best possible outcome.

Laser Therapy
Another option for treating spider veins may be laser therapy. This non-invasive procedure uses light from the laser to heat the inside of the vein, making the vein walls sticky and then allowing your body to take the unwanted veins away. Dr. Lloyd uses an Excel V laser to target and close superficial blood vessels.

Many patients combine sclerotherapy and laser therapy to achieve the best possible, lasting results. Dr. Lloyd will talk you through the benefits of each, and together you will determine the best course of treatment. She firmly believes in education and communication, and she will work with you to make sure you are confident and comfortable with your care every step of the way.

To make an appointment for a consultation, call the Skin & Vein Institute today at (760) 642-6674 or email us at

[email protected]

.
Call our office for more information
Back to Spider Veins Page
Latest Blog Post
Meet
Dr.
Amanda Lloyd
DR. AMANDA LLOYD HAS BEEN SERVING HER PATIENTS MORE THAN 15 YEARS.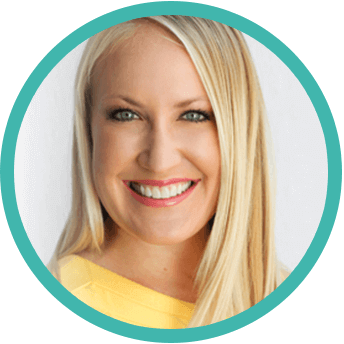 Board-Certified Dermatologist Dr. Amanda Lloyd has expertise ranging from cosmetic to cancerous. After completing her Bachelor's degree, Medical Degree and Dermatology residency, she established the Skin & Vein Institute in Encinitas, CA. She is an authority on cosmetic dermatology and injectables, laser therapies, venous disease treatments and skin cancer surgery with cosmetic reconstruction. Additional training with Mohs Surgery and cosmetic dermatology fellowship, many published articles and textbook chapters have enhanced her profile.
Dr. Lloyd's well-rounded approach to skin care, health, and appearance and membership in many dermatology associations have gained her respect among peers. She regularly lectures her peers at the dermatologic national meetings.
She has earned her patients trust as a dermatology authority who wants to make them look their best so they Look Stunning, Always.
Meet the Doctor