477 N El Camino Real, Suite D304
Encinitas CA, United States | Directions

Sun-damaged skin? Learn about effective treatment options
W
ith all of the fun outdoor activities available in the San Diego area, the sun is an important part of our southern Californian lifestyle. But unfortunately, this means that it is almost impossible to avoid
sun damage
to our skin. At Skin & Vein Institute in
Encinitas
, California, Board-Certified Dermatologist
Dr. Amanda Lloyd
works with patients to identify
effective treatment options
for their specific needs.
Wrinkles and hyperpigmentation
The sun's rays can lead to a variety of imperfections in our skin, ranging from unsightly brown and red spots to fine lines and deep wrinkles. For patients seeking to revitalize their appearance after sun damage, there are multiple options:


Clear + Brilliant® and Fraxel® Dual are excellent options for removing brown spots and other types of pigmentation while simultaneously building collagen to smooth out fine lines and wrinkles.
Excel V™ can help erase small red dots or small red spider veins on your face, as well as brown spots, for a more even skin tone and complexion.
Neuromodulators and dermal fillers can help smooth out active wrinkles and rehydrate sun-damaged skin.
Dr. Lloyd will also help formulate a daily skincare regimen that will help you take care of your skin at home on a daily basis.
Skin cancer
Skin cancer is the most common type of cancer, but the good news is that it is typically highly treatable if it is caught and removed at an early stage. Dr. Lloyd performs annual skin exams to help detect any cancerous lesions at the earliest stage possible. If you have a cancerous spot, Dr. Lloyd will work with you to develop a treatment plan that is appropriate for the type of skin cancer that you have, its location on your body, and what stage it is. For cancerous spots in sensitive areas (such as around the nose, eyes, ears, mouth, or genitals) or recurrent lesions, Mohs micrographic surgery can be a highly effective option. Dr. Lloyd is a trained Mohs micrographic surgeon and is highly skilled at preserving as much healthy skin as possible while minimizing scarring.

When it comes to treating sun-damaged skin, you have options. Call the Skin & Vein Institute in Encinitas, California, today at (760) 452-2080 or email

[email protected]

to schedule your consultation!



Call our office for more information
More SUN DAMAGE Related Articles
Back to Sun Damage Page
Latest Blog Post
Meet
Dr.
Amanda Lloyd
DR. AMANDA LLOYD HAS BEEN SERVING HER PATIENTS MORE THAN 15 YEARS.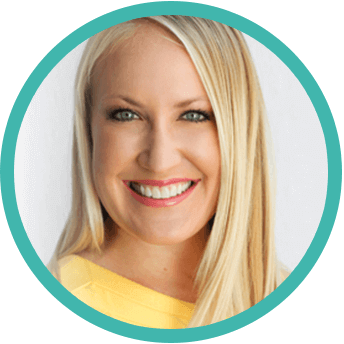 Board-Certified Dermatologist Dr. Amanda Lloyd has expertise ranging from cosmetic to cancerous. After completing her Bachelor's degree, Medical Degree and Dermatology residency, she established the Skin & Vein Institute in Encinitas, CA. She is an authority on cosmetic dermatology and injectables, laser therapies, venous disease treatments and skin cancer surgery with cosmetic reconstruction. Additional training with Mohs Surgery and cosmetic dermatology fellowship, many published articles and textbook chapters have enhanced her profile.
Dr. Lloyd's well-rounded approach to skin care, health, and appearance and membership in many dermatology associations have gained her respect among peers. She regularly lectures her peers at the dermatologic national meetings.
She has earned her patients trust as a dermatology authority who wants to make them look their best so they Look Stunning, Always.
Meet the Doctor