477 N El Camino Real, Suite D304
Encinitas CA, United States | Directions

Effective treatment options for sun damaged skin from San Diego area dermatologist
L
iving in
San Diego
, the sun is a part of our lives every day. As a result, sun damage is inevitable. Sun damage can cause multiple things to go wrong in the skin, ranging from sun spots to serious health issues such as skin cancer. At the
Skin & Vein Institute
in
Encinitas, CA
, Dr. Amanda Lloyd provides a range of
treatment options
for all types of
sun damaged skin.
Skin cancer
The most important reason to see a Board-Certified Dermatologist at least once a year is to have a skin check especially when you live in San Diego. In addition to forming unsightly lesions on your face, neck, chest and body, skin cancers like basal cell carcinomas and squamous cell carcinomas can cause someone to lose their normal anatomic structures such as their ears, their nose, or their eyelids. Exposure to ultraviolet rays is also the number one cause of melanoma, the deadliest form of skin cancer.

Because of this, seeing a Board-Certified Dermatologist every year for a comprehensive skin exam is essential to maintaining your health and wellbeing. During your skin exam, Dr. Lloyd will check all areas of your skin to make sure you don't have any suspicious spots or lesions. If you do have a skin cancer, semiannual exams can help catch it early, so that it can be appropriately treated without compromising your health or appearance. Dr. Lloyd is a trained Mohs micrographic surgeon which is the treatment of choice for skin cancer in cosmetically sensitive areas. She is also trained in cosmetic reconstruction so that your anatomy is restored after the skin cancer removal.

Brown and red spots
After you have had your annual skin check to ensure you are free from skin cancer, you may choose to focus on treating other forms of damage that the sun can do to your skin, such as red spots and brown spots.

Did you know that red and brown spots all over the face can make someone look older than they actually are? Studies have been done in which people are shown two pictures of the same person at the same age: in one photograph, they have red spots and brown spots all over their face, and in the other, their face is free from these spots. As you can probably guess, the picture of the person without the spots was voted to be younger in age than the photo of the same person with the spots. This is because the eye views spotted skin as old, aged, and damaged. So, treatment of the red and brown spots is a great way to clear up your complexion and give you a more youthful appearance without the need for any invasive procedures.

There are multiple ways to remove red and brown spots. One of the most common ways is the IPL or photofacial. While this is a popular treatment approach, Dr. Lloyd doesn't recommend this in her practice. Why? Patients are often disappointed with the results because a photofacial doesn't target the red or the brown like a laser does.

Usually, people have one issue that they dislike the most—the red spots or the brown spots—and everyone is a little different. So, Dr. Lloyd will talk with you about what bothers you most about your skin to help determine which laser is best for you.


If you want to get rid of brown spots, lasers like Clear + Brilliant® or Fraxel® Dual can be a great choice; for example, Fraxel Dual does an excellent job of removing brown spots and mottled pigmentation, in addition to building collagen to help improve the fine lines and wrinkles.
If you have those little red squiggly lines or little red dots all over your face, a laser treatment called the excel V™ is an excellent option to get rid of those red spots; the excel V can also remove some of the brown spots in your skin, so it is another great way of evening out your skin tone and making your complexion clearer to give you a more youthful appearance.
A personalized approach to skin care
If your skin has signs of sun damage, you have any suspicious spots that might be skin cancer, or you are simply due for your annual skin exam, call Dr. Amanda Lloyd at the Skin & Vein Institute today at (760) 642-6674. She takes a personalized approach to your skin care so that you can work together to address the cosmetic concerns that are most important you. With a range of customized treatment options and the latest technologies, Dr. Lloyd will help rejuvenate your skin so that you can Look Stunning. Always.



Call our office for more information
Back to Sun Damage Page
Latest Blog Post
Meet
Dr.
Amanda Lloyd
DR. AMANDA LLOYD HAS BEEN SERVING HER PATIENTS MORE THAN 15 YEARS.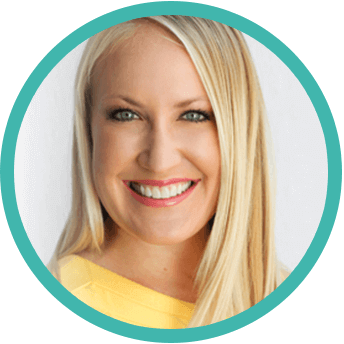 Board-Certified Dermatologist Dr. Amanda Lloyd has expertise ranging from cosmetic to cancerous. After completing her Bachelor's degree, Medical Degree and Dermatology residency, she established the Skin & Vein Institute in Encinitas, CA. She is an authority on cosmetic dermatology and injectables, laser therapies, venous disease treatments and skin cancer surgery with cosmetic reconstruction. Additional training with Mohs Surgery and cosmetic dermatology fellowship, many published articles and textbook chapters have enhanced her profile.
Dr. Lloyd's well-rounded approach to skin care, health, and appearance and membership in many dermatology associations have gained her respect among peers. She regularly lectures her peers at the dermatologic national meetings.
She has earned her patients trust as a dermatology authority who wants to make them look their best so they Look Stunning, Always.
Meet the Doctor