477 N El Camino Real, Suite D304
Encinitas CA, United States | Directions


Qualified varicose vein removal in Encinitas
Varicose veins are one of the most common problems in the United States, affecting about two percent of the population, including both men and women. Dr. Amanda Lloyd in Encinitas, CA is highly-trained in contemporary varicose vein removal techniques. She is both a Board-certified dermatologist and is a Diplomate of the American Board of Venous and Lymphatic Medicine; the only Diplomate in North San Diego County.
Why treat varicose veins?
Varicose veins are large and bulging. They can be painful, achy, and cause swelling and changes in the pigmentation of skin on the lower legs. Some are asymptomatic. However, if you are experiencing symptoms it is important to seek treatment promptly. Left untreated for an extended period of time, varicose veins result in breakdown of skin on the lower legs, typically around the ankles. Once an ulcer develops, the skin has a very difficult time healing because the blood supply to the foot and ankle is so poor.
Can varicose veins be removed?
Malfunctioning veins can and should be treated.
Normal veins have one-way valves that allow blood to move back to the heart. When you walk, the leg muscles pump the blood up toward the heart.
When valves that are supposed to close to keep blood up toward the heart do not seal, blood flows back down toward the feet resulting in increased pressure.
Increased pressure in veins of the lower leg decreases the ability of the blood to get back to the heart and results in varicose veins.
Abnormal veins need to be removed so that healthy circulation in lower legs can be re-established.
Modern methods
Treatment of varicose veins is relatively painless, easy and does not require hospitalization. The old days of stripping veins is no longer necessary, as they can be treated with a laser procedure or with a sclerosing solution. Treatment is determined by the type of vein that functions abnormally.

It is highly-recommended that you see a Board-certified physician, specifically one who is a Diplomate of the American Board of Venous and Lymphatic Medicine. Dr. Amanda Lloyd has these credentials, and more. She is an expert who specializes in vein treatments.

Schedule an appointment with Dr. Lloyd for effective varicose vein removal that gets you back on your feet and out enjoying the lovely San Diego weather. Call her Encinitas office at (760) 642-6674 or email info@saviderm.com to book your appointment now.
Back to Varicose Veins Page
Meet Dr. Amanda Lloyd
DR. AMANDA LLOYD HAS BEEN SERVING HER PATIENTS MORE THAN 15 YEARS.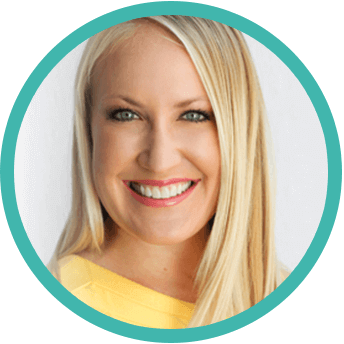 She can help you look and feel even more amazing in your skin because she is well trained in all aspects of dermatology including laser and cosmetics, skin cancer management including Mohs surgery and cosmetic reconstruction, medical dermatology and venous disease.
Meet the Doctor
Read What Our Patients are Saying