477 N El Camino Real, Suite D304
Encinitas CA, United States | Directions

Treating veins disease for pain and swelling relief in Encinitas, CA
V
enous disease affects as many as 15% of people. While it typically doesn't immediately cause severe pain, it can cause breakdown of the skin when left untreated.
Dr. Amanda Lloyd
and the team at the Skin & Vein Institute in Encinitas, CA, offer a variety of options for treating disease in the veins to restore a smooth, youthful look to your legs, as well as much needed pain relief.
Signs and Symptoms of Venous Disease
Venous disease presents when the veins in your limbs struggle to return blood to your heart, which causes blood pooling in the feet. Common risk factors for venous disease are genetics with a family history, prolonged standing, pregnancy and history of varicose veins. It is also associated with obesity and smoking.

The most apparent signs of venous disease are the thick, ropy varicose veins or blue spider veins on your legs. It can also cause cramps, aching and itchy legs, weakness, and swelling in the ankles or legs.


Treating venous disease
Treatments for vein insufficiency are designed to restore normal circulation, closing down the abnormal veins and redirecting the flow to the working veins.


Sclerotherapy – Dr. Lloyd may inject a sclerosant solution that causes a reaction that closes damaged veins and allows your body to resorb them. The treatment takes less than an hour.
Laser therapy –This non-invasive alternative targets pigmentation in blood vessels with laser energy to destroy damaged veins. Dr. Lloyd may recommend this along with sclerotherapy for improved results.
Endovenous chemical ablation – This procedure is recommended for large veins. A sclerosing solution injection via ultrasound guidance. The solution seals the vein walls together, and you'll use compression stockings for two weeks after.
Endovenous laser ablation – Dr. Lloyd uses the ultrasound to insert a laser into the large abnormal vein which heats the interior lining of the large veins, causing them to close. After the procedure, you'll need to walk continuously for sixty minutes to ensure it works properly.
In order to prevent your varicose veins from returning, lifestyle changes like diet and exercise will help, and you should quit smoking and moderate your alcohol intake and improve your hydration.

Dr. Lloyd is a Board-Certified Dermatologist with over 15 years of experience treating medical and cosmetic issues in the skin and veins. She is committed to ensuring your comfort during every visit to the office. Contact our office in Encinitas, CA, today at (760) 642-6674 for your consultation.
Call our office for more information
More Vein Treatments Related Articles
Back to Vein Treatments Page
Latest Blog Post
Meet
Dr.
Amanda Lloyd
DR. AMANDA LLOYD HAS BEEN SERVING HER PATIENTS MORE THAN 15 YEARS.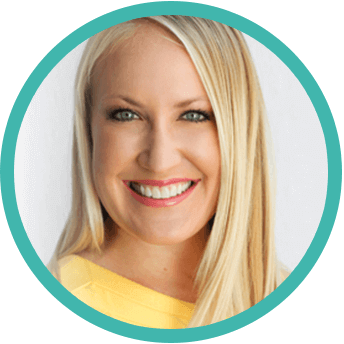 Board-Certified Dermatologist Dr. Amanda Lloyd has expertise ranging from cosmetic to cancerous. After completing her Bachelor's degree, Medical Degree and Dermatology residency, she established the Skin & Vein Institute in Encinitas, CA. She is an authority on cosmetic dermatology and injectables, laser therapies, venous disease treatments and skin cancer surgery with cosmetic reconstruction. Additional training with Mohs Surgery and cosmetic dermatology fellowship, many published articles and textbook chapters have enhanced her profile.
Dr. Lloyd's well-rounded approach to skin care, health, and appearance and membership in many dermatology associations have gained her respect among peers. She regularly lectures her peers at the dermatologic national meetings.
She has earned her patients trust as a dermatology authority who wants to make them look their best so they Look Stunning, Always.
Meet the Doctor