477 N El Camino Real, Suite D304
Encinitas CA, United States | Directions

Varicose and spider vein treatment for San Diego residents
V
aricose and spider veins can take a toll on your confidence and interfere with the quality of your life, but with the help of an experienced dermatologist, you can improve the look of your legs in a few short treatment sessions.
Dr. Amanda Lloyd
and the Skin & Vein Institute team offer a variety of
vein treatment
choices for patients in the San Diego area so they can show their legs with confidence and find relief from pain and discomfort.
Symptoms and risk factors of venous disease
Venous disease is a condition that affects the valves that control the direction of your blood flow in your veins. When they aren't functioning correctly, blood can collect in your veins. That can cause pain, swelling, and skin issues in your leg. Risk factors for venous disease comprise age, obesity, family history, smoking, and pregnancy.

Varicose and spider veins may be an aesthetic nuisance for some people, but for others, they can cause pain, fatigue, hyperpigmentation, and eventually lead to break down in the skin. Treating varicose veins can improve your legs' look and feel and reduce the risk of complications. If you have varicose veins, swelling around the ankles, or skin color changes in the legs, you should reach out to our office.


Finding the right treatment for your condition
Dr. Lloyd will evaluate your condition during your initial consultation and determine the best approach to treating your venous disease. She may recommend sclerotherapy, laser therapy, endovenous chemical ablation, or endovenous laser ablation to improve the look and feel of your legs. In some cases, she may advise a combination approach to get you the best results as soon as possible. All these treatments can be completed in less than an hour, and you may need anywhere from one to multiple treatments before the problem resolves. Dr. Lloyd will discuss how you can care for your legs in the time immediately after your treatment during your consultation and continue to work with you until your condition improves.

Lifestyle changes such as weight loss, exercise, and smoking cessation can reduce your risk for recurrent varicose veins. Dr. Lloyd may recommend diet changes or help you improve your posture while you're sitting or standing to improve your vein health and functioning. To learn more about how we can help, contact our office in Encinitas, CA, today at (760) 642-6674 or email us at

[email protected]

to set up an appointment.
Call our office for more information
More Vein Treatments Related Articles
Back to Vein Treatments Page
Latest Blog Post
Meet
Dr.
Amanda Lloyd
DR. AMANDA LLOYD HAS BEEN SERVING HER PATIENTS MORE THAN 15 YEARS.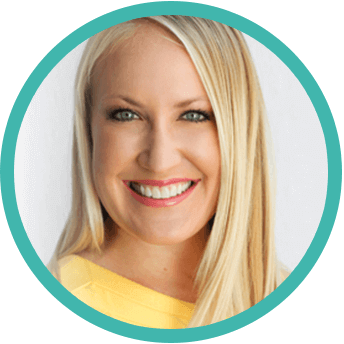 Board-Certified Dermatologist Dr. Amanda Lloyd has expertise ranging from cosmetic to cancerous. After completing her Bachelor's degree, Medical Degree and Dermatology residency, she established the Skin & Vein Institute in Encinitas, CA. She is an authority on cosmetic dermatology and injectables, laser therapies, venous disease treatments and skin cancer surgery with cosmetic reconstruction. Additional training with Mohs Surgery and cosmetic dermatology fellowship, many published articles and textbook chapters have enhanced her profile.
Dr. Lloyd's well-rounded approach to skin care, health, and appearance and membership in many dermatology associations have gained her respect among peers. She regularly lectures her peers at the dermatologic national meetings.
She has earned her patients trust as a dermatology authority who wants to make them look their best so they Look Stunning, Always.
Meet the Doctor