477 N El Camino Real, Suite D304
Encinitas CA, United States | Directions

Sclerotherapy Treatment for Problematic Veins
P
roblematic veins, such as spider or varicose, can be very troubling for patients. They can detract from the appearance of the legs and often cause embarrassment and low self-confidence. Additionally, these veins can also be painful or itchy. Sclerotherapy is a treatment that can drastically reduce the appearance of these
veins
and renew self-esteem. At Skin & Vein Institute in Encinitas, California, we help patients improve their quality of life through Sclerotherapy treatment.
What are Spider and Varicose Veins?
Spider veins are thin red, purple, or blue blood vessels that twist and turn visibly near the skin surface on the legs and face. Varicose veins are bigger, often appearing raised and swollen. Varicose veins usually only appear on the legs.

There are many causes of spider or varicose veins. They can be brought on by pregnancy, hormones, weight gain, or even caused by genetics. They are also common in people who have to stand or sit for extended periods. Spider and varicose veins can affect people of all ages, from the early 20s to the 40s or 50s. These veins are not only an esthetic concern; varicose veins are also known to cause pain or discomfort.

Additionally, varicose and spider veins occur more in women than men, and the risk increases with age.


What is Sclerotherapy?
Sclerotherapy involves the injection of a sclerosing solution in the affected veins. The medication restricts blood flow to the vein as the solution is absorbed. The veins close and are then absorbed naturally by the body. Blood flow is then redirected naturally to other healthy veins close by. Compression bandages are placed on the treated area to assist the vein in closing. Nearly all instances of spider veins and most instances of varicose veins can be improved with Sclerotherapy treatment.



Results from Sclerotherapy can be seen immediately, although it can take several weeks for the vein to completely disappear. Side effects may include bruising, swelling, or discoloration near the treated area, but they usually resolve quickly. Throughout several treatments, the veins will close up and be absorbed by the body.

The procedure is done in our office and is usually completed in under an hour, depending on the number of veins treated. There is no downtime with Sclerotherapy; patients are free to return to work or other activities afterward. It is important to avoid vigorous activity or exercise, blood-thinning medications, and sun exposure for about a week after the treatment

To learn more about sclerotherapy treatment in Encinitas, California, call us at (760) 452-2080 or email us at

[email protected]

.
Call our office for more information
More Vein Treatments Related Articles
Back to Vein Treatments Page
Latest Blog Post
Meet
Dr.
Amanda Lloyd
DR. AMANDA LLOYD HAS BEEN SERVING HER PATIENTS MORE THAN 15 YEARS.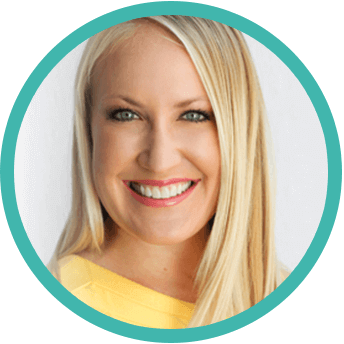 Board-Certified Dermatologist Dr. Amanda Lloyd has expertise ranging from cosmetic to cancerous. After completing her Bachelor's degree, Medical Degree and Dermatology residency, she established the Skin & Vein Institute in Encinitas, CA. She is an authority on cosmetic dermatology and injectables, laser therapies, venous disease treatments and skin cancer surgery with cosmetic reconstruction. Additional training with Mohs Surgery and cosmetic dermatology fellowship, many published articles and textbook chapters have enhanced her profile.
Dr. Lloyd's well-rounded approach to skin care, health, and appearance and membership in many dermatology associations have gained her respect among peers. She regularly lectures her peers at the dermatologic national meetings.
She has earned her patients trust as a dermatology authority who wants to make them look their best so they Look Stunning, Always.
Meet the Doctor