477 N El Camino Real, Suite D304
Encinitas CA, United States | Directions

VIP PARTIES
100% Free & We Give You Presents!
Come to Skin & Vein Institute to learn what Dr. Amanda Lloyd can do for your skin. Skin & Vein Institute is a warm, relaxed, friendly environment where you can ask any question you like about your skin. Dr. Lloyd highly values education, and she wants you to make informed decisions about skincare. There are so many products and opinions out there – she teaches you how to navigate the complex skincare world! She also provides personalized information tailored to your skin.
Dr. Lloyd and her staff take care of all the details. Light hors d'oeuvres are provided. We want you and your friends to feel comfortable, and have a wonderful time learning how to keep your skin healthy.
HOW IT WORKS
You, as host, invite and confirm at least 6 friends who have never been to Skin & Vein Institute. Your exclusive event occurs in the evening, after regular clinic hours. Provide us with 3 potential dates and times that your group is available, and we coordinate the event to suit you. We guarantee you and your friends will have fun!
FREE GIFTS
Each person in attendance at your VIP party receives 40% off a laser genesis treatment (valued at $140). For hosting, you receive a complimentary neuromodulator treatment to reduce frown lines, crow's feet, or forehead lines. You and Dr. Lloyd decide where you need it most!
Latest Blog Post
Meet
Dr.
Amanda Lloyd
DR. AMANDA LLOYD HAS BEEN SERVING HER PATIENTS MORE THAN 15 YEARS.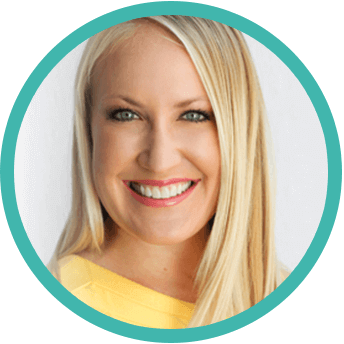 Board-Certified Dermatologist Dr. Amanda Lloyd has expertise ranging from cosmetic to cancerous. After completing her Bachelor's degree, Medical Degree and Dermatology residency, she established the Skin & Vein Institute in Encinitas, CA. She is an authority on cosmetic dermatology and injectables, laser therapies, venous disease treatments and skin cancer surgery with cosmetic reconstruction. Additional training with Mohs Surgery and cosmetic dermatology fellowship, many published articles and textbook chapters have enhanced her profile.
Dr. Lloyd's well-rounded approach to skin care, health, and appearance and membership in many dermatology associations have gained her respect among peers. She regularly lectures her peers at the dermatologic national meetings.
She has earned her patients trust as a dermatology authority who wants to make them look their best so they Look Stunning, Always.
Meet the Doctor