477 N El Camino Real, Suite D304
Encinitas CA, United States | Directions

Encinitas Dermatologist Explains What Volbella XC Can Do for You and Your Lips
Dr. Amanda Lloyd and her team at the
Skin & Vein Institute
in Encinitas, CA want you to be showing off the lips you've always wanted. This can be achieved by scheduling a consultation with
Dr. Lloyd
and seeing if Volbella XC is right for you.
Why Might You Need Volbella XC?
As you age, your body begins to slow down its production of collagen. Collagen is the protein that supports the skin and mucosa. It's what gives your lips that plumpness that you love. As collagen production begins to decrease, you may notice that your lips begin losing that youthful beautiful volume. Other factors, besides age, that can cause a decrease or breakdown in collagen production include sun exposure, drinking from a straw over an extended period and smoking. All of these can also create creases around the lips. The vermillion border (the line between the pink and skin coloring of the lip) can begin to blur due to the vertical creases that form around the mouth.

Volbella XC was developed to give you those plump, natural looking lips you've always dreamed of having. And those vertical lip lines? Gone! Volbella XC provides long lasting results and can correct those lip lines for up to a year.
What Is Volbella XC?
Volbella XC is a non-surgical option for patients who want to make positive change to their lips and areas around the mouth. It is an injectable gel that restores the lost volume in the lip and mouth area and is meant to enhance the fullness of your lips and eliminate those troublesome vertical lines in a natural and subtle way.

The success behind Volbella XC is due to Vycross Technology. Vycross Technology is an improvement over what has been available in the past. Traditionally, hyaluronic acid fillers have been used to reduce the signs of aging and to volumize lips. Vycross Technology is different because it takes those same high and low-weight hyaluronic acids and cross-links them to produce a smoother, more efficient injectable gel. This ensures that the results you gain will look and feel incredibly natural with minimal downtime necessary. The best part is how long these results will last since the Vycross Technology increases the longevity. Typically, the treatment will last up to a year thanks to the unique technology used by Volbella XC.
Procedure and Recovery
The administration of Volbella XC is a straightforward and stress-free process. Because Volbella XC is composed of hyaluronic acid (which occurs naturally in the body), no allergy testing is required before the treatment is administered. It is a smooth gel formula specifically designed for treatment of the delicate areas around the mouth. Dr. Lloyd, using a very small needle, will inject the treatment into the designated target sites. The lidocaine contained within the treatment will help ensure maximum comfort throughout the duration of the procedure, which should be completed in around half an hour.

Many patients experience minimal downtime after the treatment has been completed and are free to return immediately, to their normal everyday activities. There are outliers, and those patients may experience mild bruising and/or swelling at the injection sites. This reaction should quickly subside.

The results of the treatment are evident immediately and last up to one year. If the patient would like to maintain these results and continue with their smoother, more youthful appearance of the mouth and lips, then touch-up treatment sessions can be easily scheduled. We keep aging and enjoying life, therefore maintenance is needed.

If the aging process or other external factors have caused your lips to lose that volume you love, and you are looking at lips that appear to have thinned or if you just prefer a fuller look than your lips can naturally achieve, Volbella XC filler may be the answer you've been looking for. Dr. Amanda Lloyd and her team at the Skin & Vein Institute in Encinitas, CA want you to have those perfectly pouty lips and would love to sit down with you for a consultation to see if this treatment is right for your situation. To book an appointment, call (760) 642-6674 or send an email to

[email protected]

. The lips you've always wanted are within your reach!
Call our office for more information
Back to Volbella Xc Page
Latest Blog Post
Meet
Dr.
Amanda Lloyd
DR. AMANDA LLOYD HAS BEEN SERVING HER PATIENTS MORE THAN 15 YEARS.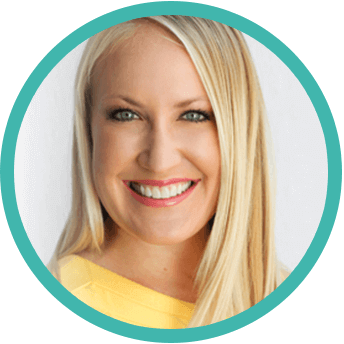 Board-Certified Dermatologist Dr. Amanda Lloyd has expertise ranging from cosmetic to cancerous. After completing her Bachelor's degree, Medical Degree and Dermatology residency, she established the Skin & Vein Institute in Encinitas, CA. She is an authority on cosmetic dermatology and injectables, laser therapies, venous disease treatments and skin cancer surgery with cosmetic reconstruction. Additional training with Mohs Surgery and cosmetic dermatology fellowship, many published articles and textbook chapters have enhanced her profile.
Dr. Lloyd's well-rounded approach to skin care, health, and appearance and membership in many dermatology associations have gained her respect among peers. She regularly lectures her peers at the dermatologic national meetings.
She has earned her patients trust as a dermatology authority who wants to make them look their best so they Look Stunning, Always.
Meet the Doctor