477 N El Camino Real, Suite D304
Encinitas CA, United States | Directions

Volbella lip filler is healthy enhancement for your pout in Encinitas, CA
N
ever have full lips been more valued than in today's culture. From the Red Carpet to glossy magazine covers, billboards, and social media selfies, full lips are in favor.
Volbella
is a hyaluronic acid
lip filler
that is
FDA
approved for treatment of the lips, specifically the pink part which is the mucosal lip. This quick, nonsurgical treatment is changing how women (and men) in the
Encinitas, CA
area feel about their smiles.
Why lips get thinner
Genetics largely determines the size and shape of your mouth. Consider the lips of a baby, they are plump, hydrated, and rosy, with well-defined borders.

As we age, the lips change:
Beginning in our mid-20s, our bodies produce less collagen, a fibrous protein that supports healthy, plump, youthfully-luscious lips.
The upper lip thins and curls under, and we lose volume in both the upper and lower lip.
UV exposure in San Diego's sunny climate accelerates the process, degrading and breaking down your natural stores of collagen. The lips are especially susceptible to sun damage.
Meanwhile, dental changes and changes of the bony structure of the face contribute to the appearance of thinner lips.
The combination of the above changes gives the face a more aged and stern appearance. Thankfully, we have Volbella which is an excellent treatment for the lips. Volbella is a smooth hyaluronic acid filler that produces natural results when placed by an expert injector like Board-Certified Dermatologist, Dr. Amanda Lloyd. This injectable filler is designed specifically for lip augmentation, producing subtle enhancement. Since it is soft and fluid, it does not lead to a duck appearance or give an artificial look to the lips. Volbella replaces the volume that is lost during the aging process, providing a more youthful appearance to the lips and complexion.
Is Volbella good for lips?
This question is often posed to Dr. Lloyd, and for good reason. The skin on and around the mouth is very thin and delicate. Plus, the smile is usually the most prominent and memorable feature of the face. Of course, you wouldn't want to put it at risk.

In the hands of an experienced injector like Dr. Amanda Lloyd, Volbella is safe and effective and has very low risk of side effects. The most common side effects are bruising and swelling at injection sites. This is usually mild and resolves on its own in about one to two days. In the interim, it can be camouflaged with high-quality makeup.

Aesthetic improvement is immediate, as hyaluronic acid supplements lip volume and bind with water molecules for further internal plumping. There are also lasting benefits to treatment as placing hyaluronic acid into the dermis stimulates your body to create more of its own collagen. While the hyaluronic acid in Volbella eventually breaks down and is absorbed by the body, fresh collagen remains, so lip volume does not revert to where it was prior to treatment. Your lips receive some enhancement of their own natural collagen which your body creates due to the Volbella being placed.
Why choose Volbella?
If you are looking to improve your pout by restoring volume to your lips, Volbella is an excellent choice. It is a good place to start, since results are subtle and natural-looking. If further lip enhancement is desired, additional hyaluronic acid fillers such as Defyne, Vollure, Juvéderm Ultra Plus, and Restylane can be used. However, Volbella is the perfect "gateway" lip enhancer, as it is specially formulated for this application. With Volbella, you get a soft pout for the most kissable lips.

Treatment is well tolerated as there is numbing in Volbella and topical numbing is applied prior to injection to increase comfort. There is no downtime – you may return to work or play after your appointment with Dr. Lloyd. Due to placement around the mouth and constant use of the mouth, the longevity of Volbella is about six to nine months. Most patients are so pleased with results that they eagerly schedule periodic touch up injections to maintain fuller lips.

Volbella lip filler is certainly the best choice for treatment of volume loss to the lips and for natural enhancement of the pink part of the lips. For a more youthful complexion that lets you look stunning always, call Skin & Vein Institute in Encinitas, CA at (760) 642-6674, or contact Dr. Lloyd by email at

[email protected]

.
Call our office for more information
Back to Volbella Xc Page
Latest Blog Post
Meet
Dr.
Amanda Lloyd
DR. AMANDA LLOYD HAS BEEN SERVING HER PATIENTS MORE THAN 15 YEARS.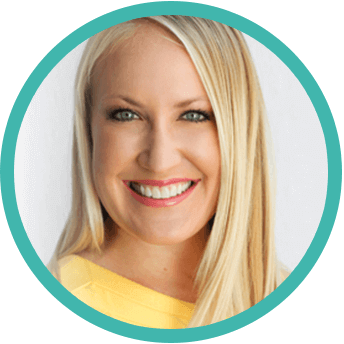 Board-Certified Dermatologist Dr. Amanda Lloyd has expertise ranging from cosmetic to cancerous. After completing her Bachelor's degree, Medical Degree and Dermatology residency, she established the Skin & Vein Institute in Encinitas, CA. She is an authority on cosmetic dermatology and injectables, laser therapies, venous disease treatments and skin cancer surgery with cosmetic reconstruction. Additional training with Mohs Surgery and cosmetic dermatology fellowship, many published articles and textbook chapters have enhanced her profile.
Dr. Lloyd's well-rounded approach to skin care, health, and appearance and membership in many dermatology associations have gained her respect among peers. She regularly lectures her peers at the dermatologic national meetings.
She has earned her patients trust as a dermatology authority who wants to make them look their best so they Look Stunning, Always.
Meet the Doctor