477 N El Camino Real, Suite D304
Encinitas CA, United States | Directions

Belotero: Specialized Science for Natural-Looking Beauty
Your youthful style shows in everything you do, from your hairstyle to your clothing and your attitude. Lately, have you noticed etched lines in your skin especially around your mouth? Belotero is an injectable dermal filler that smooths out those fine and etched lines. Encinitas dermatologist, Dr. Amanda Lloyd, offers Belotero as part of her anti-aging arsenal at Skin & Vein Institute.
Scientific Difference
Belotero is a hyaluronic acid, a natural component of skin, grabbing and holding youthful hydration. Our bodies produce less of it as we age, depleting facial volume, and allowing skin to droop into folds and wrinkles.
Belotero is created with a proprietary process called Cohesive Polydensified Matrix. The technique produces a soft hyaluronic acid gel with a uniquely flexible quality that
integrates smoothly
into tissues of the skin. This makes it perfect for filling those etched fine lines in your skin.
Noticeable Improvement
In Dr. Amanda Lloyd's capable, experienced hands, you can expect Belotero injections to:
Be brief and well-tolerated. Dr. Lloyd takes every precaution to ensure your comfort during treatment.
Fill moderate to severe facial lines and wrinkles.
Provide immediate results.
Require little or no downtime.
Produce results that last about six months.
Feels natural to the touch.
Allow normal facial expressions and movement.
Stimulate skin to produce new collagen.
Have low risk of side effects. Some patients experience minor redness, bruising, or swelling at injection sites, these resolve in a few days.
Dr. Lloyd expertly places Belotero and other dermal fillers anywhere you've lost volume including the temples, cheeks, tear troughs, jawline, lips, and nasolabial folds.
Call Skin & Vein Institute in
Encinitas
for a rejuvenation plan including dermal fillers like
Belotero
, individualized for your specific skin type, face shape, lifestyle, appearance concerns, and anti-aging goals. Dial
(760) 642-6674
(new patients) or
(760) 452-2080
(existing patients) to schedule your appointment now.
Latest Blog Post
Meet
Dr.
Amanda Lloyd
DR. AMANDA LLOYD HAS BEEN SERVING HER PATIENTS MORE THAN 15 YEARS.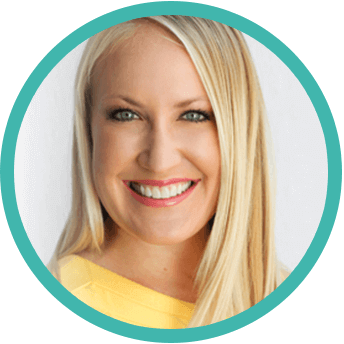 Board-Certified Dermatologist Dr. Amanda Lloyd has expertise ranging from cosmetic to cancerous. After completing her Bachelor's degree, Medical Degree and Dermatology residency, she established the Skin & Vein Institute in Encinitas, CA. She is an authority on cosmetic dermatology and injectables, laser therapies, venous disease treatments and skin cancer surgery with cosmetic reconstruction. Additional training with Mohs Surgery and cosmetic dermatology fellowship, many published articles and textbook chapters have enhanced her profile.
Dr. Lloyd's well-rounded approach to skin care, health, and appearance and membership in many dermatology associations have gained her respect among peers. She regularly lectures her peers at the dermatologic national meetings.
She has earned her patients trust as a dermatology authority who wants to make them look their best so they Look Stunning, Always.
Meet the Doctor