477 N El Camino Real Suite D304
Encinitas, CA 92024 | Directions


Clear and Brilliant: Proactive laser skin care
The Clear & Brilliant laser has no downtime, and is the best treatment for maintining the skin's youth, therefore, it is essential to every skin care routine.
Skin that glows with youthful radiance requires a terrific daily regimen and a forward-thinking approach. For patients in the North County San Diego area who prefer to defy the aging process, Dr. Amanda Lloyd in Encinitas recommends
Clear and Brilliant
laser treatments.
Gentle technology
Clear and Brilliant is a non-ablative fractional laser. The treatment heats the targeted tissue without destroying it. "Fractionated" describes a beam of laser energy broken into thousands of microscopic columns that penetrate surface layers of skin. The purpose is to stimulate the body's natural production of collagen, filling imperfections – fine lines and wrinkles.
Clear and Brilliant builds collagen,has little to no downtime, and typically requires a series of three treatments initially and then, periodic maintenance sessions to keep the skin youthfully attractive.
Clearly brilliant benefits
Safe, FDA-cleared system.
Optical Tracking™ feature ensures consistent contact with skin for uniform treatment.
Non-invasive, and non-surgical.
Takes less than 30 minutes.
Painless – with topical numbing, you feel only a slight static sensation as the handpiece is passed over skin.
Virtually no downtime.
Minimal risk of side effects.
Increases skin permeability for enhanced absorption of topical products.
Jumpstarts rejuvenation, for improved skin tone and texture.
Refines acne scarring and fades pigmentation spots.
Clears pores and reduces pore size.
Prepares the face for makeup application.
The Simply Smart Rewards program helps routine treatment fit nearly any budget.
Would you like to have a luminous complexion now, with advantages that last for years to come? Clear and Brilliant could be the ideal solution.Clear and Brilliant also protects an investment you've already made in skin rejuvenation, and improves upon the results of surgical or non-surgical treatment.
Schedule an appointment at Skin & Vein Institute in
Encinitas
to find out if
Clear and Brilliant
is right for you. The number is
(760) 642-6674
Meet Dr. Amanda Lloyd
DR. AMANDA LLOYD HAS BEEN SERVING HER PATIENTS MORE THAN 15 YEARS.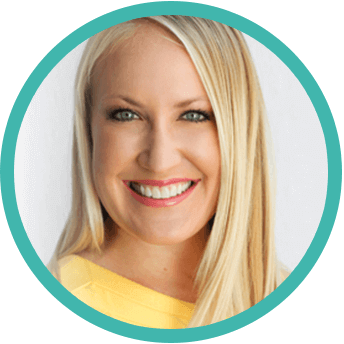 She can help you look and feel even more amazing in your skin because she is well trained in all aspects of dermatology including laser and cosmetics, skin cancer management including Mohs surgery and cosmetic reconstruction, medical dermatology and venous disease.
Meet the Doctor
Read What Our Patients are Saying