477 N El Camino Real, Suite D304
Encinitas CA, United States | Directions

CoolTouch CTEV: Comfortable Treatment for Varicose Veins
Laser therapies are not the treatment of choice for varicose veins. Dr. Amanda Lloyd uses the
CoolTouch CTEV
system at Skin & Vein Institute in
Encinitas
to effectively treat venous disease.
What is Endovenous Ablation?
Endovenous laser ablation for varicose veins is often referred to as simply, "laser therapy." Dr. Amanda Lloyd uses focused laser energy to generate a thermal response in the main vein causing it to shut down. A thin catheter is inserted through a tiny incision into the targeted blood vessel to deliver the laser energy. There is minimal bleeding and bruising, and no scarring. Patients return to normal activities more quickly than with traditional stripping or ligation. In fact, patients must walk for 30 minutes immediately after the procedure.
As the treated vein is heated, it closes off. Blood flow is redirected to healthy veins. The treated one eventually dies and is harmlessly absorbed by the body. Treatment
reduces the uncomfortable symptoms
of venous disease, and
improves appearance
. This is because the main vein that was the source for all the other branches is removed.
Endovenous ablation is appropriate for large varicose veins. The brief outpatient procedure is performed at Skin & Vein Institute's offices in Encinitas.
Only local anesthetic is needed and it is typically covered by medical insurance, as venous disease is a true medical condition with severe consequences if left untreated.
The CoolTouch CTEV Difference
CoolTouch CTEV is a 1320 nm wavelength laser. It targets water in the walls of blood vessels, rather than hemoglobin. This requires less heat to close the vein, resulting in a more comfortable procedure. The success rate is over 95 percent, and there is minimal risk of rupturing a vein. That means little or no post-operative bruising and swelling. Patients are walking the same day, and resume light activity the next day.
Why Should You Trust Dr. Amanda Lloyd For Laser Therapy?
Dr. Lloyd has advanced training in laser techniques. She is a published author on the topic, was recently elected to the American Society for Laser Medicine and Surgery and is a diplomate of the American Board of Venous and Lymphatic Medicine – the only one in the Northern San Diego County area.
Is CoolTouch CTEV right for your varicose veins? Schedule a consultation with Dr. Amanda Lloyd to find out. Her numbers are
(760) 642-6674
(new patients) and
(760) 452-2080
(existing patients).
Latest Blog Post
Meet
Dr.
Amanda Lloyd
DR. AMANDA LLOYD HAS BEEN SERVING HER PATIENTS MORE THAN 15 YEARS.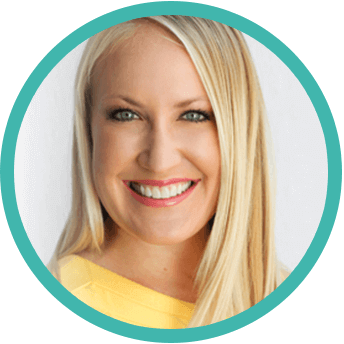 Board-Certified Dermatologist Dr. Amanda Lloyd has expertise ranging from cosmetic to cancerous. After completing her Bachelor's degree, Medical Degree and Dermatology residency, she established the Skin & Vein Institute in Encinitas, CA. She is an authority on cosmetic dermatology and injectables, laser therapies, venous disease treatments and skin cancer surgery with cosmetic reconstruction. Additional training with Mohs Surgery and cosmetic dermatology fellowship, many published articles and textbook chapters have enhanced her profile.
Dr. Lloyd's well-rounded approach to skin care, health, and appearance and membership in many dermatology associations have gained her respect among peers. She regularly lectures her peers at the dermatologic national meetings.
She has earned her patients trust as a dermatology authority who wants to make them look their best so they Look Stunning, Always.
Meet the Doctor