477 N El Camino Real, Suite D304
Encinitas CA, United States | Directions

Find a Board-Certified Dermatologist in Encinitas, CA
Are you trying to find a board-certified dermatologist in the Encinitas, CA area? If so, we encourage you to experience the difference in care that Dr. Amanda Lloyd provides at the Skin & Vein Institute. She combines her years of experience with cutting-edge technologies to provide patients with exceptional care. Whether you are suffering from a chronic skin condition, an acute problem, or are simply unhappy with the way your skin looks when you see yourself in the mirror, Dr. Lloyd has options for you.
Restore your skin to health
Everything from environmental toxins, diet, sun exposure, hormones, stress, and more can play a role in the health of your skin. Most people experience an issue with their skin at some point, whether it is rosacea, eczema, a temporary rash, or even skin cancer. When you are itching, in pain, or need a well-qualified dermatologist to diagnose and treat a suspicious spot on your skin, Dr. Lloyd is here to help. She has received advanced training in a variety of dermatological topics and is an experienced Mohs micrographic surgeon who can treat skin cancer with minimal scarring. In addition, Dr. Lloyd partners with patients to treat a variety of conditions, such as:
Contact dermatitis
Psoriasis
Acne
Warts
Rosacea
Seborrheic dermatitis
Vitiligo
Hair loss
Actinic keratosis
Melasma
Dr. Lloyd also treats a variety of vein issues using the latest therapies for your comfort and optimal results, such as spider veins, varicose veins, and lipodermatosclerosis.
Cosmetic dermatology for flawless skin
As a native Californian, Dr. Lloyd knows first-hand how important both fun in the sun and beautiful skin are in the beautiful San Diego area. For patients seeking to rejuvenate their skin, reduce the signs of aging, or simply boost their skin's healthy glow, Dr. Lloyd offers a number of treatment options. She is an expert at evaluating your skin, and in consultation with you, learning about your desired results and treatment preferences to help form a treatment plan that truly fits your unique skin and will help you achieve your skincare goals. Common cosmetic treatments that Dr. Lloyd's patients benefit from include:
Dermal fillers
Neuromodulators (Botox)
Laser therapies
Treatments for hyperpigmentation, discoloration, scars, and sunspots
Kybella to melt the fat contributing to a double chin
Advice on the best skin care regimen for you
How Dr. Lloyd is different
From the moment you walk into the office, Dr. Lloyd and the team of professionals at the Skin & Vein Institute strive to make you feel at home in their inviting office. Dr. Lloyd takes the time to truly understand your skin concerns, medical history, lifestyle, and treatment preferences to help develop a treatment plan that is tailored specifically to you. We consider our patients as partners in their healthcare and will walk with you every step of the way in your journey towards radiant, healthy skin. Call our Encinitas, CA office today at (760) 642-6674!
Latest Blog Post
Meet
Dr.
Amanda Lloyd
DR. AMANDA LLOYD HAS BEEN SERVING HER PATIENTS MORE THAN 15 YEARS.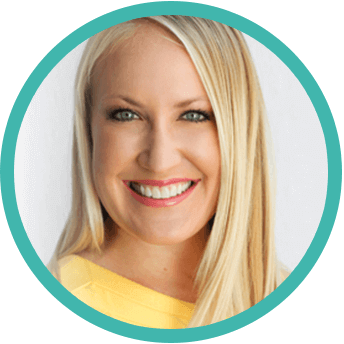 Board-Certified Dermatologist Dr. Amanda Lloyd has expertise ranging from cosmetic to cancerous. After completing her Bachelor's degree, Medical Degree and Dermatology residency, she established the Skin & Vein Institute in Encinitas, CA. She is an authority on cosmetic dermatology and injectables, laser therapies, venous disease treatments and skin cancer surgery with cosmetic reconstruction. Additional training with Mohs Surgery and cosmetic dermatology fellowship, many published articles and textbook chapters have enhanced her profile.
Dr. Lloyd's well-rounded approach to skin care, health, and appearance and membership in many dermatology associations have gained her respect among peers. She regularly lectures her peers at the dermatologic national meetings.
She has earned her patients trust as a dermatology authority who wants to make them look their best so they Look Stunning, Always.
Meet the Doctor