477 N El Camino Real, Suite D304
Encinitas CA, United States | Directions

Laser Genesis Promotes Visibly Healthy Skin
Few features radiate wellness more than a vibrant complexion. Women and men in North County San Diego are getting the glow of good health with Laser Genesis skin rejuvenation at Skin & Vein Institute in Encinitas.
Treatment Areas
In the past, laser skin rejuvenation therapies were either ablative, treating surface skin and requiring a substantial healing period; or non-ablative, acting on deep tissues with repeated treatments. Laser Genesis is a laser treatment that uses a new modality, bulk heating. The laser heats the dermis, sparing the epidermis, which stimulates neocollagenesis – new natural collagen production. This results, in improved texture, tightening, and appearance of the skin.
Therefore, Laser Genesis is ideal for:
All areas of the face
Neck
Chest
Noticeable Improvement
This versatile treatment
rejuvenates sun damaged skin and signs of premature aging.
It also refines troubled skin texture and evens out blotchy tone. Your friends will be asking you, "Did you change your hair, get a good night's rest?" You will look better and your friends won't know why! Dr. Amanda Lloyd recommends Laser Genesis for:
Rough texture
Fine lines and wrinkles
Enlarged pores
Acne scars
Laser Genesis
With age, you face and skin will lose its youthful appearance, developing age signs and taking on a tired appearance. The Laser Genesis treatment available from Dr. Amanda Lloyd helps patients who want to achieve a youthful appearance by stimulating collagen production to give natural results.
The Procedure
Laser Genesis is noninvasive, safe, and effective. Patients report a pleasant warming sensation as the mobile hand piece is passed over the treatment area. There is
no pain
, thus no anesthetic is needed. A typical session lasts about 30 minutes. Side effects are mild – possibly pinkness and continued warmth for about half an hour, or tingling. You may return to normal activities right away, and wear makeup.
You see changes after the first treatment, and continued improvement as collagen remodeling occurs over time. Dr. Lloyd usually recommends four to six sessions, spaced a month apart, for optimal results. Textural improvement and youthful glow are long lasting, as it is your natural collagen, however, you continue to age, so maintenance is recommended, and daily sun protection and a good skin care routine are a must! Most patients are so thrilled with the results that they are eager to schedule periodic re-treatment.
For a healthy-looking, even-toned complexion, call Skin & Vein Institute to schedule a Laser Genesis consultation. The number is
(760) 642-6674
.
Latest Blog Post
Meet
Dr.
Amanda Lloyd
DR. AMANDA LLOYD HAS BEEN SERVING HER PATIENTS MORE THAN 15 YEARS.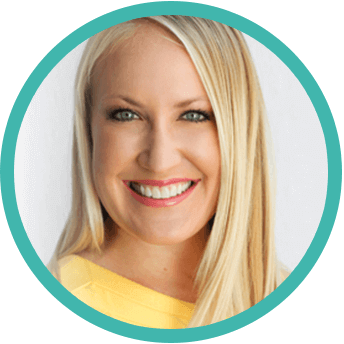 Board-Certified Dermatologist Dr. Amanda Lloyd has expertise ranging from cosmetic to cancerous. After completing her Bachelor's degree, Medical Degree and Dermatology residency, she established the Skin & Vein Institute in Encinitas, CA. She is an authority on cosmetic dermatology and injectables, laser therapies, venous disease treatments and skin cancer surgery with cosmetic reconstruction. Additional training with Mohs Surgery and cosmetic dermatology fellowship, many published articles and textbook chapters have enhanced her profile.
Dr. Lloyd's well-rounded approach to skin care, health, and appearance and membership in many dermatology associations have gained her respect among peers. She regularly lectures her peers at the dermatologic national meetings.
She has earned her patients trust as a dermatology authority who wants to make them look their best so they Look Stunning, Always.
Meet the Doctor