Attention!!!
SKIN & VEIN INSTITUTE IS PLEASED TO OFFER VIDEO VISITS AND ARE OPEN FOR EMERGENT VISITS!
While our community faces the effects of COVID-19, we are doing our part to continue to care for all of your skin needs. Although many of our visits require hands-on exam and treatments, certain skin issues can be effectively managed over a video conference! Some examples include acne, rosacea, psoriasis, eczema, and certain rashes. We are using a HIPPA compliant platform, it is encrypted, easy to use, and a great way to safely review your skin concerns with your doctor.
We have openings as early as next week - so book now!
Please email
info@saviderm.com
or call
(760) 452-2080
and leave a message for someone to call you back if you would like to set up an appointment for a video visit!
If you're experiencing a dermatologic emergency please call or email us and we will see you in the office.


Sincerely,
Dr. Lloyd and her fantastic staff
477 N El Camino Real, Suite D304
Encinitas CA, United States | Directions

Patients get lasting rejuvenation with Juvéderm Ultra Plus XC
Some people believe beauty is skin deep. In truth, what lies under the skin also plays a big role in visible attractiveness. Dermal fillers restore lost volume, smoothing lines and wrinkles for a younger-looking complexion.
Juvéderm Ultra Plus XC
is part of Dr. Amanda Lloyd's age-fighting artistry at theSkin & Vein Institute in
Encinitas
.
serving patients throughout
San Diego County.
Important features of Juvéderm Ultra Plus XC
Juvéderm Ultra Plus XC is a hyaluronic acid based formulation, like several other popular dermal fillers. However, this product has some distinctions which make it exceptionally useful:
Ultra Plus is soft, for natural-looking results.
Particles in Ultra Plus are larger than in other Juvéderm fillers, making it ideal for deeper injection areas.
XC means "extra comfort." Each syringe of Juvéderm Ultra Plus XC contains lidocaine, for better-tolerated injections.
Ultra Plus results are immediate and last up to a year!
Treatment areas
In Dr. Lloyd's experienced hands, this thicker compound acts as a "liquid facelift." It is uniquely suited to correction of:
Severe wrinkles.
Deep nasolabial folds (from nose to corners of the mouth).
Cheek hollows.
Sagging jowls.
Volume loss in backs of hands.
Personalized plan
Dr. Lloyd believes that your
comprehensive program of rejuvenation
should be as unique as you are. At Skin & Vein Institute, there is no one-size-fits-all solution to signs of aging. As an expertly trained Board-Certified Dermatologist, she has a broad-based background in anatomy and medical dermatology. She combines that knowledge with experience in a full array of contemporary aesthetic treatments to create a protocol specifically for you. It will start with a daily skin care regimen tailored to your skin type, and may continue with dermal fillers such as Ultra Plus, and the latest laser technologies.
Schedule a consultation with Dr. Lloyd to learn more about the long-lasting benefits of
Juvéderm Ultra Plus XC
and other anti-aging treatments. In
Encinitas
call
(760) 642-6674
.
Read What Our Patients are Saying
Meet
Dr.
Amanda Lloyd
DR. AMANDA LLOYD HAS BEEN SERVING HER PATIENTS MORE THAN 15 YEARS.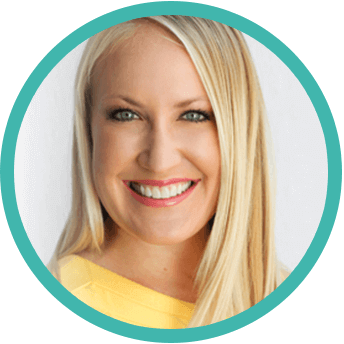 Board-Certified Dermatologist Dr. Amanda Lloyd has expertise ranging from cosmetic to cancerous. After completing her Bachelor's degree, Medical Degree and Dermatology residency, she established the Skin & Vein Institute in Encinitas, CA. She is an authority on cosmetic dermatology and injectables, laser therapies, venous disease treatments and skin cancer surgery with cosmetic reconstruction. Additional training with Mohs Surgery and cosmetic dermatology fellowship, many published articles and textbook chapters have enhanced her profile.
Dr. Lloyd's well-rounded approach to skin care, health, and appearance and membership in many dermatology associations have gained her respect among peers. She regularly lectures her peers at the dermatologic national meetings.
She has earned her patients trust as a dermatology authority who wants to make them look their best so they Look Stunning, Always.
Meet the Doctor