477 N El Camino Real, Suite D304
Encinitas CA, United States | Directions

Filled with confidence: Voluma XC injections in North County San Diego
A youthful face is widest at the cheekbones, tapering to the chin. When we are young, fat, hydration, and bone structure create this attractive balance. As we age, we lose facial volume which is especially noticeable in the apples of the cheeks. Planes of the face become more severe, and volume loss in the mid-face allows skin to sag at the mouth and jowls. Dr. Amanda Lloyd in Encinitas recommends Voluma XC injections to restore this lost volume . . . and self-assurance in a rejuvenated appearance.
Injecting confidence
Hyaluronic acid(HA) is found naturally in the skin. HA binds with water to both hydrate and volumize the skin.Hyaluronic acid is damaged by the sun and degrades with age, both contributing to the aged look. Voluma XC is an injectable hyaluronic acid formulated with Vycross technology to replace that lost hydration and volume. It is FDA-approved for deep injection into the cheek area, to boost volume.
Replace volume and structure in your cheeks and jawline with VOLUMA!
Learn everything you wanted to know about Voluma – What it is, what it is used for, why we need it, how it works, how to prepare for treatment, side effects, safety and effectiveness. Contact Board-certified dermatologist Dr. Amanda Lloyd of Skin & Vein Institute in Encinitas CA to see how you can benefit from Voluma.
Video Transcript
What is Voluma?

Voluma is a hyaluronic acid filler made with Vycross® technology to provide support and structure to your skin.

What is Voluma used for?

Voluma is used to replace the volume that is lost in the cheeks and along the jawline.

Why do we need Voluma?

As we age we lose volume in our face, specifically the deep supporting structures get thinner. Therefore, we need to use something like Voluma to replace that structure.

How does Voluma work?

The Vycross technology used to create Voluma helps to provide that support and structure, as well as the longevity that we are looking for when we are replacing the volume in the face.

How to prepare for the treatment?

To prepare for your treatment with Voluma no actions are necessary. On your treatment day, you will arrive at the Skin & Vein Institute, in which we will bring you to the numbing room. You will numb for about 30-45 minutes and then you will be brought to your treatment room. Treatment with Voluma is virtually painless and there is little downtime afterwards.

What are the side effects of the treatment?

Rarely patients will experience minor swelling and occasionally a bruise. If a bruise does occur please notify the Skin & Vein Institute as soon as possible as we can treat the bruise with the laser resulting in resolutions within 72 hours.

Is Voluma safe and effective?

Voluma is both safe and effective at treating the volume loss of the face which results from aging and sun damage.
Dr. Lloyd is experienced in working with Voluma alone and in combination with other dermal fillers to provide a liquid facelift and achieve optimal
natural-looking results.
Benefits of Voluma
Convenience – An appointment takes only about 30 minutes.
Comfort – Voluma XC is infused with lidocaine, reducing the pinch of injections.
Immediate results – You'll see a difference before you leave the office.
No downtime – Return to work or play right away.
Low risk of side effects – Some patients experience mild bruising or redness at injection sites, but it typically resolves quickly. Since HA occurs naturally in the body, there is minimal risk of allergic reaction.
Long lasting – Rejuvenation lasts up to two years and it stimulates your skin to produce its own natural collagen!
Voluma XC
, a newcomer to the Juvéderm family, is manufactured by one of America's most trusted pharmaceutical names – Allergan. Dr. Lloyd and her team at Skin & Vein Institute are pleased to bring a full range of cosmetic dermatology options to women and men in the
North County San Diego
area. Call
(760) 642-6674
(new patients) or
(760) 452-2080
(existing patients).
Latest Blog Post
Meet
Dr.
Amanda Lloyd
DR. AMANDA LLOYD HAS BEEN SERVING HER PATIENTS MORE THAN 15 YEARS.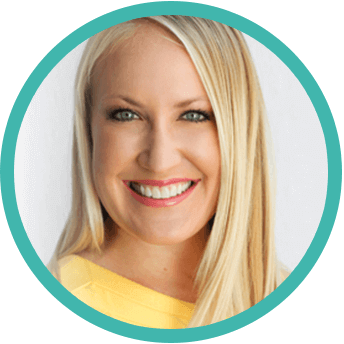 Board-Certified Dermatologist Dr. Amanda Lloyd has expertise ranging from cosmetic to cancerous. After completing her Bachelor's degree, Medical Degree and Dermatology residency, she established the Skin & Vein Institute in Encinitas, CA. She is an authority on cosmetic dermatology and injectables, laser therapies, venous disease treatments and skin cancer surgery with cosmetic reconstruction. Additional training with Mohs Surgery and cosmetic dermatology fellowship, many published articles and textbook chapters have enhanced her profile.
Dr. Lloyd's well-rounded approach to skin care, health, and appearance and membership in many dermatology associations have gained her respect among peers. She regularly lectures her peers at the dermatologic national meetings.
She has earned her patients trust as a dermatology authority who wants to make them look their best so they Look Stunning, Always.
Meet the Doctor