477 N El Camino Real, Suite D304
Encinitas CA, United States | Directions


Beautiful legs again with vein treatments from North County San Diego dermatologist, Dr. Amanda Lloyd
Vein-free legs feel good and look great.
Vein treatments,
with current technologies and time-tested techniques, are available in
Encinitas
. Trust the dermatologist known for personalized skin care, and vein health, too in North County San Diego – Dr. Amanda Lloyd at Skin & Vein Institute.
Venous disease
Varicose veins are a genetic condition that occur when the valves in leg veins stop working properly. Pressure in the venous system increases, and blood pools in the legs. The condition causes swelling, aching, and discoloration of the lower legs. If it is left untreated, it can lead to breakdown and ulceration of the skin. The body creates new veins as conduits as an attempt to relieve the pressure. These conduits present as spider veins, blue reticular veins, and ropy, bulging varicose veins on the legs.
Treating vein problems
Sclerotherapy – Think of spider and reticular veins as twigs on a tree. A sclerosant solution is injected to trigger a reaction causing these veins to close and be resorbed by the body. The virtually painless procedure takes about 40 minutes. You must wear compression stockings for two weeks after the procedure.
Laser therapy –This non-invasive alternative targets pigmentation in blood vessels with laser energy. The 20-minute treatment may be used with sclerotherapy for best results.
Endovenous chemical ablation –– This procedure addresses branches of the tree – large ropey veins. A sclerosing solution is injected withultrasound guidance causing the vein walls to stick together. This virtually painless treatment takes about ten minutes. Compression stocking must be worn after the procedure.
Endovenous laser ablation –The greater saphenous vein (the tree trunk) responds well to this treatment. Guided by real time ultrasound, Dr. Lloyd directs a specific wavelength of light to the inner lining of the vein, causing the main vein to close. The thirty-minute treatment is well tolerated, and is usually covered by insurance. You must walk for 30 minutes immediately after the procedure and wear compression stockings.
With healthy veins, your legs can feel young again and look graceful and beautiful. Call Skin and Vein Institute in
Encinitas
at
(760) 642-6674
to learn more about
vein treatments.
Meet Dr. Amanda Lloyd
DR. AMANDA LLOYD HAS BEEN SERVING HER PATIENTS MORE THAN 15 YEARS.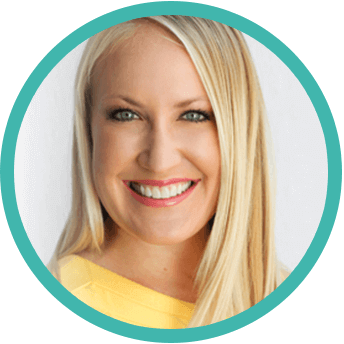 She can help you look and feel even more amazing in your skin because she is well trained in all aspects of dermatology including laser and cosmetics, skin cancer management including Mohs surgery and cosmetic reconstruction, medical dermatology and venous disease.
Meet the Doctor
Read What Our Patients are Saying