477 N El Camino Real, Suite D304
Encinitas CA, United States | Directions

Meet Dr. Amanda Lloyd who is a Board Certified Dermatologist in Encinitas CA
Dr. Amanda Lloyd is thrilled to meet every new patient that comes into her office. Dr. Lloyd makes every patient a partner in the journey to restoring their skin's health. If you have ever felt overwhelmed when it comes to skin care and want a doctor who will act as a guide in helping you make choices which will result in healthier skin, Dr. Lloyd is here for you. Dr. Lloyd created The Skin & Vein Institute for patients looking for a single location where they can receive the full array of skin care services. She does it all, and if you are looking for a doctor that produces great results for her patients, look no further!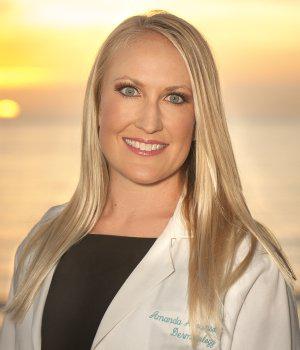 Dr. Lloyd first received her Bachelor of Science in Biochemistry at the UCLA Honors College before going on to receive her medical degree from the University of Vermont College of Medicine. She then followed this up with a dermatology residency at the Baylor University Medical Center in Dallas, TX where she served as chief resident. Since, Dr. Lloyd has never stopped educating herself she then did additional training in:
Laser Therapy
Cosmetic Dermatology
Venous Disease Treatment
Skin Cancer Treatment and Surgery
Cosmetic Surgical Reconstruction
Dr. Lloyd's unwavering commitment to her continued education is rooted in her desire to provide top-quality and safe treatment to all her patients. Dr. Lloyd is aware of the leading edge techniques and technologies which is an incredibly important facet of her practice. Her broad range of training allows Dr. Lloyd to have a well-rounded approach to skin care, heath, and improving your appearance.
Dr. Lloyd has published more than a dozen articles in well respected peer-reviewed dermatology journals. She has written a textbook chapter on laser dermatology and one on lip augmentation. This illustrates just how well-respected Dr. Lloyd is in her field. In addition, Dr. Lloyd has been a presenter for the American Society for Laser Medicine and Surgery, the American College for Mohs Surgery, and the American Society for Dermatologic Surgery. Dr. Lloyd continues to advocate for organ transplant patients with the purpose of increasing the awareness surrounding their increased skin cancer risk and preventing aggressive cancers.
Dr. Lloyd was accepted as a Fellow in the American Society for Mohs Surgery. This acceptance is based on her knowledge as well as her personal character. To gain such recognition, an exam must be passed, character reference letters provided, and a peer review of her cases to ensure they meet the quality and standard of the Society. Dr. Lloyd continues to treat skin cancer using the treatments and techniques which fall under the Mohs surgery guidelines, producing cosmetically pleasing results.
In addition to all of this, Dr. Amanda Lloyd has been bestowed the honor of becoming the editor for JAMA Dermatology where she is able to not only publish her own articles but review and approve articles submitted by her peers for publication.
Dr. Lloyd continues her work as a voluntary Assistant Clinical Professor of the Department of Dermatology at the
UCSD School of Medicine
. Where she enjoys educating the future dermatologist.
Outside of her work, Dr. Lloyd loves spending time with her husband, Dr. Peter Lloyd, and their two children and golden retriever.. She also enjoys travelling, going scuba diving and snowboarding, spending Saturday's cheering on her school's college football team, running, hiking, and spending time with family and friends. Dr. Lloyd believes that happiness is the key to life. This philosophy is with her each day as she tries to enrich the lives of each patient she meets.
Latest Blog Post
Meet
Dr.
Amanda Lloyd
DR. AMANDA LLOYD HAS BEEN SERVING HER PATIENTS MORE THAN 15 YEARS.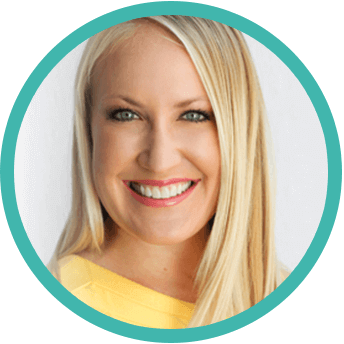 Board-Certified Dermatologist Dr. Amanda Lloyd has expertise ranging from cosmetic to cancerous. After completing her Bachelor's degree, Medical Degree and Dermatology residency, she established the Skin & Vein Institute in Encinitas, CA. She is an authority on cosmetic dermatology and injectables, laser therapies, venous disease treatments and skin cancer surgery with cosmetic reconstruction. Additional training with Mohs Surgery and cosmetic dermatology fellowship, many published articles and textbook chapters have enhanced her profile.
Dr. Lloyd's well-rounded approach to skin care, health, and appearance and membership in many dermatology associations have gained her respect among peers. She regularly lectures her peers at the dermatologic national meetings.
She has earned her patients trust as a dermatology authority who wants to make them look their best so they Look Stunning, Always.
Meet the Doctor