477 N El Camino Real, Suite D304
Encinitas CA, United States | Directions

Meet Dr. Lloyd
Dr. Amanda Lloyd is excited to meet you as her next new patient. She will partner with you to help restore your skin's health so that you Look Stunning. Always. She understands that the world of skincare is overwhelming and is available to her patients to help guide them make healthy skin choices, prevent and treat skin cancer. She founded the Skin & Vein Institute because she wanted to create one location where patients could go and receive full spectrum quailty skin care. Dr. Amanda Lloyd literally does it all, if you have an issue with your skin Dr. Lloyd will be able to take care of it!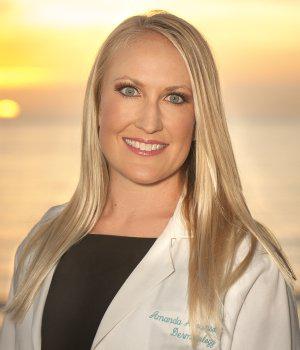 After earning a Bachelor of Science in Biochemistry from UCLA Honors College, Dr. Lloyd received her medical degree from the University of Vermont, College of Medicine. She did her dermatology residency at Baylor University Medical Center in Dallas, TX and served as chief resident. Additional training followed in:
Laser therapies
Cosmetic dermatology
Treatment of venous disease
Skin cancer surgery
Cosmetic reconstruction
Her commitment to education is based on a desire to provide the best possible treatment, utilizing leading edge techniques and technologies. Her broad-based training fosters a well-rounded approach to skin care, health, and appearance.
Dr. Lloyd was recently elected to the American Society for Laser Medicine and Surgery. The American Society for Laser Medicine and Surgery is the world's largest professional organization for the promotion of excellence in patient care through advanced laser technologies. Dr. Lloyd utilizes energy-based modalities to treat irregular pigmentation, rough skin texture, wrinkles, and spider and varicose veins.
With more than a dozen articles on dermatology topics published in peer-reviewed medical journals, and a textbook chapter on laser dermatology, Dr. Lloyd's expertise is highly respected in the field. She has presented at the annual meeting of the American Society for Laser Medicine and Surgery, American College for Mohs Surgery, and many other academic seminars. Her research focuses on organ transplant patients – increasing their awareness of skin cancer risk, preventing aggressive cancers in these patients and effectively treating their skin.
Dr. Amanda Lloyd was accepted as a Fellow into the American Society for Mohs Surgery. Acceptance was based on passing an examination, character reference letters, successful completion of a peer review of Dr. Amanda Lloyd's Mohs cases and experience in Mohs micrographic surgery. Dr. Amanda Lloyd continues to treat skin cancer with Mohs surgery and produce cosmetically pleasing results.
Dr. Amanda Lloyd is now an editor for JAMA Dermatology. Dr. Lloyd most recently published an article on skin cancer in transplant patients in JAMA Dermatology and now reviews articles from her peers for publication.
She is a Voluntary Assistant Clinical Professor of the Department of Dermatology at the
UCSD School of Medicine
.
When she's not in a lab coat, Dr. Amanda Lloyd loves to spend time walking on Cardiff State Beach with her husband, Dr. Peter Lloyd, and their golden retriever, Sandie. She enjoys travel, scuba diving, snowboarding, watching college football, running, hiking, and being with family and friends.
With a firm belief that happiness is the key to life, Dr. Lloyd strives to bring joy to the lives of her patients.
Latest Blog Post
Meet
Dr.
Amanda Lloyd
DR. AMANDA LLOYD HAS BEEN SERVING HER PATIENTS MORE THAN 15 YEARS.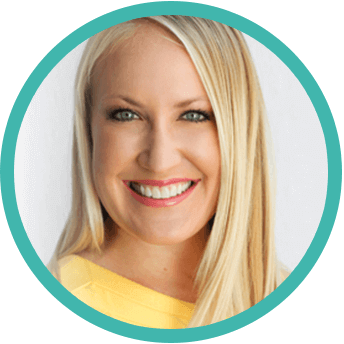 Board-Certified Dermatologist Dr. Amanda Lloyd has expertise ranging from cosmetic to cancerous. After completing her Bachelor's degree, Medical Degree and Dermatology residency, she established the Skin & Vein Institute in Encinitas, CA. She is an authority on cosmetic dermatology and injectables, laser therapies, venous disease treatments and skin cancer surgery with cosmetic reconstruction. Additional training with Mohs Surgery and cosmetic dermatology fellowship, many published articles and textbook chapters have enhanced her profile.
Dr. Lloyd's well-rounded approach to skin care, health, and appearance and membership in many dermatology associations have gained her respect among peers. She regularly lectures her peers at the dermatologic national meetings.
She has earned her patients trust as a dermatology authority who wants to make them look their best so they Look Stunning, Always.
Meet the Doctor