477 N El Camino Real, Suite D304
Encinitas CA, United States | Directions

Encinitas, CA dermatologist explains Jeuveau Injections
The Skin & Vein Institute in Encinitas, CA is proud to be offering
Jeuveau
, the newest addition to our range of neurotoxin injectables designed to minimize the signs of aging. Like other neurotoxin injectables, Jeuveau is used to temporarily minimize the appearance of frown lines between the eyebrows. Upon receiving FDA Approval in February of 2019, Jeuveau is quickly gaining popularity for allowing patients to achieve a more youthful appearance without plastic surgery. Dr. Amanda Abramson Lloyd, Board Certified Dermatologist, invites patients in the
Encinitas, CA
area to schedule a consultation to learn more about the many benefits of this new, innovative cosmetic solution to aging.
What exactly is Jeuveau?
Jeuveau is the newest botulinum toxin injectable specifically designed to improve the appearance of moderate to severe glabellar lines (the wrinkles between the eyebrows). The latest wrinkles solution, Jeuveau works by temporarily blocking the nerve signal that tells the facial muscles to flex. The result is a smoother, more youthful looking forehead.
What are the results with Jeuveau?
In clinical trials, Jeuveau was found to have results that last a similar duration to other neuromodulators such as Botox. Patients should expect to see the full effect of Jeuveau within about four to seven days following treatment. Results can last about three to four months before the procedure will need to be repeated.
What makes Jeuveau different from Botox?
Both injectable muscle relaxants temporarily reduce the appearance of fine lines and wrinkles on the forehead. In clinical studies, results with Jeuveau were considered comparable to Botox. The biggest difference between Jeuveau and Botox is cost, with Jeuveau treatments priced lower than Botox.
Get started today with non-surgical wrinkle treatment in Encinitas, CA
If you are looking for a smoother, more youthful appearance, it's a great time to learn more about Jeuveau. Board-certified dermatologist, Dr. Lloyd is highly trained and experienced in offering non-surgical facial rejuvenation procedures that will make you look and feel younger. If you are curious if Jeuveau is right for you, give us a call today to
schedule a consultation
, and Dr. Lloyd will help you decide if you are an ideal candidate for Jeuveau.
Read What Our Patients are Saying
Meet
Dr.
Amanda Lloyd
DR. AMANDA LLOYD HAS BEEN SERVING HER PATIENTS MORE THAN 15 YEARS.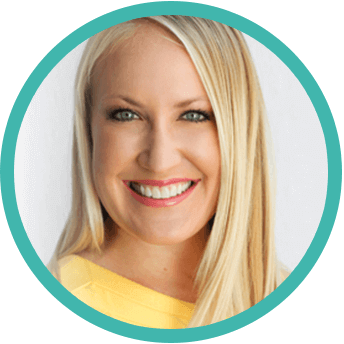 Board-Certified Dermatologist Dr. Amanda Lloyd has expertise ranging from cosmetic to cancerous. After completing her Bachelor's degree, Medical Degree and Dermatology residency, she established the Skin & Vein Institute in Encinitas, CA. She is an authority on cosmetic dermatology and injectables, laser therapies, venous disease treatments and skin cancer surgery with cosmetic reconstruction. Additional training with Mohs Surgery and cosmetic dermatology fellowship, many published articles and textbook chapters have enhanced her profile.
Dr. Lloyd's well-rounded approach to skin care, health, and appearance and membership in many dermatology associations have gained her respect among peers. She regularly lectures her peers at the dermatologic national meetings.
She has earned her patients trust as a dermatology authority who wants to make them look their best so they Look Stunning, Always.
Meet the Doctor