477 N El Camino Real, Suite D304
Encinitas CA, United States | Directions

Dermatologic Services
As an Encinitas resident, Dr. Amanda Lloyd understands the qualities that make this area a wonderful place to call home – sunshine, salt water, sailing, surfing, golfing, and a busy schedule of arts and cultural events. She also knows that, while the lifestyle here may seem laid-back to tourists, it is actually bustling for year-rounders. With a full range of skin care services, individuals and families find convenience in dermatology care for all ages under one roof.
Skin & Vein Institute offers:
Cosmetic dermatology – A customized regimen of skin care products specifically selected for your skin type. Plus, all the professional treatment options you need to look healthy and youthful including Botox, injectable dermal fillers and advanced laser techniques.
Medical dermatology – The foundation of a beautiful, young-looking complexion is healthy skin. Dr. Lloyd is experienced in treatment of common and complex medical conditions ranging from acne to eczema, psoriasis, melasma, rosacea, hair loss, nail fungus, and much more.
Surgical dermatology – You can count on Dr. Lloyd for the most effective, least destructive biopsy and treatment methods, administered with gentle compassion. She has training in traditional skin cancer surgery techniques, as well as advanced Mohs micrographic surgery, and cosmetic reconstruction.
Vein treatments – With an individualized treatment plan of tried and true techniques combined with contemporary, minimally-invasive methods, your legs can be free of spider, reticular, and varicose veins.
Technologies – Skin & Vein Institute is proud to provide unsurpassed care utilizing current laser and light-based technologies for skin rejuvenation, treatment of medical skin conditions, and vein care.
When you become a patient of Skin & Vein Institute, you find all the skin care you need at one practice.
Latest Blog Post
Meet
Dr.
Amanda Lloyd
DR. AMANDA LLOYD HAS BEEN SERVING HER PATIENTS MORE THAN 15 YEARS.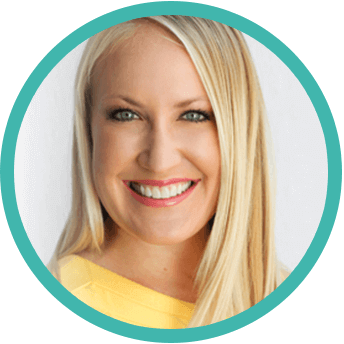 Board-Certified Dermatologist Dr. Amanda Lloyd has expertise ranging from cosmetic to cancerous. After completing her Bachelor's degree, Medical Degree and Dermatology residency, she established the Skin & Vein Institute in Encinitas, CA. She is an authority on cosmetic dermatology and injectables, laser therapies, venous disease treatments and skin cancer surgery with cosmetic reconstruction. Additional training with Mohs Surgery and cosmetic dermatology fellowship, many published articles and textbook chapters have enhanced her profile.
Dr. Lloyd's well-rounded approach to skin care, health, and appearance and membership in many dermatology associations have gained her respect among peers. She regularly lectures her peers at the dermatologic national meetings.
She has earned her patients trust as a dermatology authority who wants to make them look their best so they Look Stunning, Always.
Meet the Doctor