477 N El Camino Real, Suite D304
Encinitas CA, United States | Directions

Sculptra Aesthetic Delivers Natural Lasting Anti-aging Results
As a Board-Certified Dermatologist with strong medical background and advanced training in aesthetic techniques, Dr. Amanda Lloyd understands that there is no one-size-fits-all anti-aging solution. At Skin & Vein Institute in Encinitas, she offers a full range of rejuvenation services, including Sculptra Aesthetic.
The Science of Sculptra
Sculptra is formulated with poly-L-lactic acid, a substance used in medicine for many years. This cosmetic filler is the only one on the market that provides the lattice for your body to create a new collagen network. It is an injected framework that stimulates your body to create its own natural collagen. Therefore, the result is gradual, long lasting, and best of all completely natural.
Sculptra is generally a full-face treatment, addressing the key areas of volume loss in the face such as:
Hollowing of the temples
Loss of the high cheek bones
Loss of the jawline
It is also excellent for wrinkles at the center of the chest. The combination of Sculptra and ExcelV on the chest is truly revolutionary at rejuvenating the chest skin. Dr. Lloyd's surgical training has made her an anatomy expert; therefore, she places the Sculptra in just the right place creating a natural result.
Sculptra
Hear from Dr. Lloyd to learn all about Sculptra and how this treatment works to improve different areas of skin for patients like you.
The Sculptra Difference
Sculptra is ideal for the "patient patient," who doesn't want an immediate, noticeable change. Building your own natural collagen takes time, thus creating a gradual, natural improvement. Sculptra smooths wrinkles by thickening and firming the skin with 100 percent natural collagen. The process usually requires three injection sessions over the span of a few months. Improvement in skin texture takes place over the course of six months to a year.
Results last up to two years!
Topical creams can be wonderful temporary moisturizers, but collagen molecules are too large to penetrate skin. Collagen in dietary supplements is broken down in the digestive system never making it to the skin. Directly stimulating natural production with the injection of Sculptra is the only viable way to increase collagen in skin. Sculptra does that beautifully.
Would you like to learn more about adding Sculptra to your anti-aging strategy? Call Skin & Vein Institute at
(760) 642-6674
to schedule a consultation with Dr. Amanda Lloyd.
Latest Blog Post
Meet
Dr.
Amanda Lloyd
DR. AMANDA LLOYD HAS BEEN SERVING HER PATIENTS MORE THAN 15 YEARS.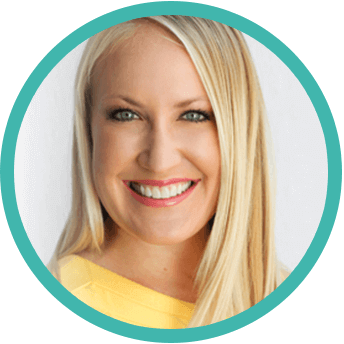 Board-Certified Dermatologist Dr. Amanda Lloyd has expertise ranging from cosmetic to cancerous. After completing her Bachelor's degree, Medical Degree and Dermatology residency, she established the Skin & Vein Institute in Encinitas, CA. She is an authority on cosmetic dermatology and injectables, laser therapies, venous disease treatments and skin cancer surgery with cosmetic reconstruction. Additional training with Mohs Surgery and cosmetic dermatology fellowship, many published articles and textbook chapters have enhanced her profile.
Dr. Lloyd's well-rounded approach to skin care, health, and appearance and membership in many dermatology associations have gained her respect among peers. She regularly lectures her peers at the dermatologic national meetings.
She has earned her patients trust as a dermatology authority who wants to make them look their best so they Look Stunning, Always.
Meet the Doctor