477 N El Camino Real, Suite D304
Encinitas CA, United States | Directions

Fall in love with your lips: Volbella XC San Diego county
Collagen is a protein that supports the skin and mucosa, giving lips pleasing plumpness. Your body produces less collagen as you get older. Sun exposure also causes this fibrous protein to break down. Activities such as sun bathing, drinking out of a straw, and smoking create permanent creases in the skin around the lips. Therefore, the vermillion border, the line between the pink and skin colored lip is blurred due to the vertical lines that form around the mouth. Volbella XC, expertly administered by Dr. Amanda Lloyd in Encinitas, could be just what you need to love your lips again.
A new solution
In 2016, Allergan announced FDA approval of Juvéderm Volbella XC for use in the lips and perioral rhytids (lines around the mouth). In clinical studies this filler was found to increase lip fullness and soften lines for
up to one year
.
Hyaluronic acid is a component that occurs naturally in tissues of the human body, especially in the skin. It acts as a sponge, holding many times its own weight in water, keeping skin hydrated internally. Volbella XC joins the ranks of dermal fillers that harness the impressive plumping potential of HA – with three beautiful differences:
Volbella is specially formulated with smaller particles in a soft gel, to add subtle, natural-looking volume to lips.
In addition to plumping and defining lips, Volbella XC smooths lines around the mouth.
This filler is infused with a numbing agent, to ease the pinch of injections in this sensitive area.
Who adores Volbella?
Volbella is quickly gaining popularity with women who have noticeable lines around their mouth. Volbella's gentle augmentation makes it a "gateway" lip treatment for those just beginning to take advantage of cosmetic dermatology. Dr. Lloyd recommends starting a
preventive rejuvenation program,
including Volbella, at the earliest signs of thinning lips and lines around the mouth.
Volbella XC
is just one of the rejuvenation options available at Skin & Vein Institute . To schedule a discreet, personal consultation with Dr. Lloyd, call
(760) 642-6674
today.
Latest Blog Post
Meet
Dr.
Amanda Lloyd
DR. AMANDA LLOYD HAS BEEN SERVING HER PATIENTS MORE THAN 15 YEARS.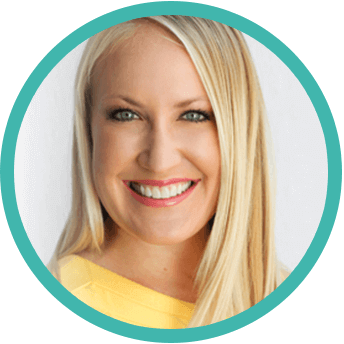 Board-Certified Dermatologist Dr. Amanda Lloyd has expertise ranging from cosmetic to cancerous. After completing her Bachelor's degree, Medical Degree and Dermatology residency, she established the Skin & Vein Institute in Encinitas, CA. She is an authority on cosmetic dermatology and injectables, laser therapies, venous disease treatments and skin cancer surgery with cosmetic reconstruction. Additional training with Mohs Surgery and cosmetic dermatology fellowship, many published articles and textbook chapters have enhanced her profile.
Dr. Lloyd's well-rounded approach to skin care, health, and appearance and membership in many dermatology associations have gained her respect among peers. She regularly lectures her peers at the dermatologic national meetings.
She has earned her patients trust as a dermatology authority who wants to make them look their best so they Look Stunning, Always.
Meet the Doctor