477 N El Camino Real, Suite D304
Encinitas CA, United States | Directions

Fall in love with your lips: Volbella XC San Diego county
Collagen is a protein that supports the skin and mucosa, giving lips pleasing plumpness. Your body produces less collagen as you get older. Sun exposure also causes this fibrous protein to break down. Activities such as sun bathing, drinking out of a straw, and smoking create permanent creases in the skin around the lips. Therefore, the vermillion border, the line between the pink and skin colored lip is blurred due to the vertical lines that form around the mouth. Volbella XC, expertly administered by Dr. Amanda Lloyd in Encinitas, could be just what you need to love your lips again.
A new solution
In 2016, Allergan announced FDA approval of Juvéderm Volbella XC for use in the lips and perioral rhytids (lines around the mouth). In clinical studies this filler was found to increase lip fullness and soften lines for
up to one year
.
Hyaluronic acid is a component that occurs naturally in tissues of the human body, especially in the skin. It acts as a sponge, holding many times its own weight in water, keeping skin hydrated internally. Volbella XC joins the ranks of dermal fillers that harness the impressive plumping potential of HA – with three beautiful differences:
Volbella is specially formulated with smaller particles in a soft gel, to add subtle, natural-looking volume to lips.
In addition to plumping and defining lips, Volbella XC smooths lines around the mouth.
This filler is infused with a numbing agent, to ease the pinch of injections in this sensitive area.
All about Volbella explained by Dr. Amanda Lloyd
How effective is Volbella as a filler? What are the areas you can use Volbella on? Watch this video by Dr. Amanda Lloyd if you are is someone looking for answers for these questions on Volbella.
Video Transcript
What is Volbella?

The lips are part of our face that often gets a lot of hype. Unfortunately, as we age, because of the damage from the sun, our environment, and due to the boney changes in our face, both our upper and lower lips, thin and roll under.

Volbella is an excellent product, smooth and flexible, to make the lips have a little more of a natural pout.

How can Volbella improve my lips?

It has the strength to withstand degradation from the constant movement of lips, and at the same time, it makes the lips soft and smooth.

It enhances lips, bringing them back to their former state, giving a more healthy and youthful look. The eye associates thin rolled lips with old age and lack of health.

Treatment with Volbella is virtually painless and is done through the inside of the mouth so that if there's any bruising, it remains hidden.

There can be swelling after the treatment, which is typically mild; at times it could be significant. The swelling goes away after about one to three days.

Is Volbella a member of the Juvéderm family of products?

Yes, it is. It's a soft fluid hyaluronic acid filler made specifically for the lips and is FDA-approved for the treatment of volume loss in the lips.

Can Volbella be used to treat the under-eye area or the cheeks?

It can be put elsewhere, however, you must talk with your physician about your cosmetic goals. Volbella is great in the lips.

However, if there is another location that you want to be filled with Volbella, for example, your tear troughs under the eyes or your cheeks, there may be other products that are superior to Volbella for those specific areas.

You must do your research and choose an expert board-certified dermatologist that frequently does cosmetic injections because it's their responsibility and not yours as the patient, to know all of the fine points and details of all the different fillers on the market.


Effectiveness of Volbella procedure and the results - Dr. Amanda Lloyd
Volbella is a great filler to add some fullness to your lips and to pucker up your pout. Watch this video learn more as Dr. Amanda Lloyd, the leading dermatologist from Encinitas, CA, explains the effectiveness of Volbella.
Video Transcript
How long does it take to see noticeable results from Volbella?

Volbella is made with Vycross technology, which makes the product last a little longer than other products used to treat the lips. For example, Juvederm Ultra Plus was used in the lips before Volbella hit the market.

Juvederm Ultra Plus does not have the Vycross technology and lasts about six to nine months whereas Volbella lasts around eight to eighteen months.

Once we reach the goal for lip volume, the duration between treatments generally is pretty long, maybe a year, but it's individualized to each person.

Lip size is a personal decision, and I always want it to look natural. I work with every one of my patients to make sure that we reach and maintain their lip goals.

Is Volbella a "reversible" procedure?

Yes, Volbella is a great filler to start with, because it has an eraser that dissolves it. So, if you don't like how your lips look or how the Volbella is placed in your mouth, an eraser can remove it and make you return to your original state.

Is Volbella a safe and effective procedure?

Volbella will make your lips look fantastic, full, and beautiful. It is safe and effective. You can improve the fullness of your lips and give your pout a little more pucker.


Who adores Volbella?
Volbella is quickly gaining popularity with women who have noticeable lines around their mouth. Volbella's gentle augmentation makes it a "gateway" lip treatment for those just beginning to take advantage of cosmetic dermatology. Dr. Lloyd recommends starting a
preventive rejuvenation program,
including Volbella, at the earliest signs of thinning lips and lines around the mouth.
Volbella XC
is just one of the rejuvenation options available at Skin & Vein Institute. To schedule a discreet, personal consultation with Dr. Lloyd, call
(760) 642-6674
(new patients) or
(760) 452-2080
(existing patients) today.
Latest Blog Post
Meet
Dr.
Amanda Lloyd
DR. AMANDA LLOYD HAS BEEN SERVING HER PATIENTS MORE THAN 15 YEARS.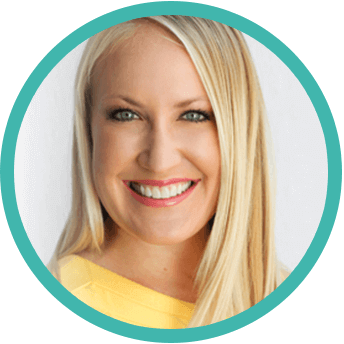 Board-Certified Dermatologist Dr. Amanda Lloyd has expertise ranging from cosmetic to cancerous. After completing her Bachelor's degree, Medical Degree and Dermatology residency, she established the Skin & Vein Institute in Encinitas, CA. She is an authority on cosmetic dermatology and injectables, laser therapies, venous disease treatments and skin cancer surgery with cosmetic reconstruction. Additional training with Mohs Surgery and cosmetic dermatology fellowship, many published articles and textbook chapters have enhanced her profile.
Dr. Lloyd's well-rounded approach to skin care, health, and appearance and membership in many dermatology associations have gained her respect among peers. She regularly lectures her peers at the dermatologic national meetings.
She has earned her patients trust as a dermatology authority who wants to make them look their best so they Look Stunning, Always.
Meet the Doctor