477 N El Camino Real, Suite D304
Encinitas CA, United States | Directions

There is Good News About Vitiligo
If you have white patches of skin that are lighter than the rest of your skin, you aren't alone. An estimated one percent of the world's population, about 50 million people, have vitiligo. In recent years, celebrities with vitiligo, including singer Michael Jackson, top model Winnie Harlow, and broadcaster Lee Thomas, have helped to educate the public. It typically isn't a serious health threat, but there is an increased risk of skin cancer in the areas of vitiligo, and vitiligo is associated with significant psychological distress. Encinitas dermatologist, Dr. Amanda Lloyd is here to help you.
Etiology of Vitiligo
This disorder affects people of both genders and all races, although it is more noticeable in those with dark skin. Vitiligo commonly shows up in a patient's 20s, but it can occur at any age.
Vitiligo is an autoimmune condition. The body's immune system attacks melanocytes, the cells that make the pigment in the skin. Affected areas show as white patches and they can appear anywhere on the body. Hyperthyroidism and other autoimmune diseases are linked to vitiligo. Severe sunburn, emotional distress, or physical trauma can trigger vitiligo in genetically predispositioned people. Vitiligo can also change hair color, turning it gray or white in skin affected areas.
Innovative Treatment Options
Coping with vitiligo begins with
compassionate emotional support, knowledgeable care, and routine skin surveillance for skin cancer
. Dr. Amanda Lloyd is experienced in a variety of effective treatment options ranging from topical creams to laser therapies. She works with you to tailor a routine that fits your lifestyle. Together, you can reach the goal of
helping skin tone look more even
, and reducing the chance that the condition will spread.
Put your complexion in the capable hands of a Board-Certified Dermatologist, serving patients throughout North County San Diego. Call Dr. Amanda Lloyd at Skin & Vein Institute at
(760) 642-6674
(new patients) or
(760) 452-2080
(existing patients).
Latest Blog Post
Meet
Dr.
Amanda Lloyd
DR. AMANDA LLOYD HAS BEEN SERVING HER PATIENTS MORE THAN 15 YEARS.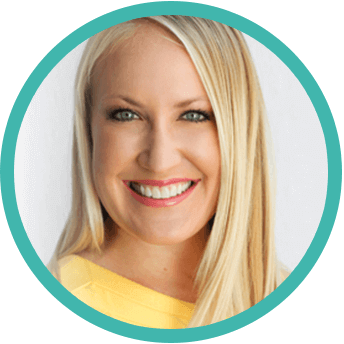 Board-Certified Dermatologist Dr. Amanda Lloyd has expertise ranging from cosmetic to cancerous. After completing her Bachelor's degree, Medical Degree and Dermatology residency, she established the Skin & Vein Institute in Encinitas, CA. She is an authority on cosmetic dermatology and injectables, laser therapies, venous disease treatments and skin cancer surgery with cosmetic reconstruction. Additional training with Mohs Surgery and cosmetic dermatology fellowship, many published articles and textbook chapters have enhanced her profile.
Dr. Lloyd's well-rounded approach to skin care, health, and appearance and membership in many dermatology associations have gained her respect among peers. She regularly lectures her peers at the dermatologic national meetings.
She has earned her patients trust as a dermatology authority who wants to make them look their best so they Look Stunning, Always.
Meet the Doctor