477 N El Camino Real Suite D304
Encinitas, CA 92024 | Directions


ExcelV treatment: Improved appearance at the speed of light
Board Certified Dermatologist Dr. Amanda Lloyd explains her favorite laser to eliminate red and brown spots, the ExcelV
Skin can develop a variety of pigmentation irregularities from genetics and sun exposure. Historically, theses spots were treated with chemical peels, dermabrasion, cryotherapy (freezing), or topical prescription medications. While these remain viable options, ExcelV laser treatment is quickly gaining popularity for comfort, fast results, and effectiveness.
ExcelV
treatment is available to North County San Diego at Skin & Vein Institute in
Encinitas.
Conditions treated with ExcelV
Red spots – It is best to prevent or reduce risk of developing red spots, with daily use of sunscreen. However, ExcelV removes them almost instantly. Topical numbing is applied, and the procedure is essentially painless. The entire face can be treated in about 20 minutes, and there is little to no downtime. Results are long lasting. However, maintenance treatments are sometimes needed for new red spots that form from continued sun exposure. Laser therapy can be combined with other treatments.
Brown spots – The ExcelV laser selectively targets brown color in spots and removes it from skin. Topical numbing ensures your comfort, while full-face treatment is completed in about 20 minutes. There is virtually no downtime. Results are enduring. However, due to living in sunny San Diego, some maintenance may be necessary, and sunscreen is essential!
Wisdom spots – These raised, rough brown spots show up on skin unexpectedly. Sometimes called "barnacles," they are an inherited trait. Wisdom spots are easily treated with a simple laser procedure that is quick and painless. Treatment leaves a small wound (similar to a scraped knee), but it typically heals within a week. Treated spots rarely grow back although new ones can form.
The number of laser sessions needed depends on the size, color, and thickness of the spots. Many patients see dramatic improvement after just one treatment.
For customized complexion care including
ExcelV
laser therapy, call Skin & Vein Institute in
Encinitas
at
(760) 642-6674
.
Meet Dr. Amanda Lloyd
DR. AMANDA LLOYD HAS BEEN SERVING HER PATIENTS MORE THAN 15 YEARS.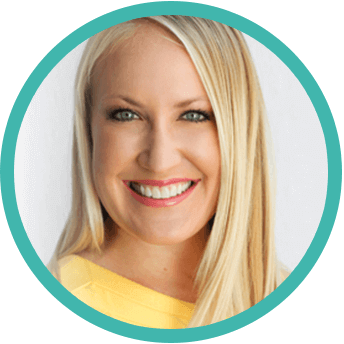 She can help you look and feel even more amazing in your skin because she is well trained in all aspects of dermatology including laser and cosmetics, skin cancer management including Mohs surgery and cosmetic reconstruction, medical dermatology and venous disease.
Meet the Doctor
Read What Our Patients are Saying